Want to get married like Elizabeth Taylor? Now you can!
The dress was designed by film costume designer Helen Rose and was a gift from MGM studios. It is estimated to be worth about $75,000.
Here's Taylor and Hilton on their wedding day: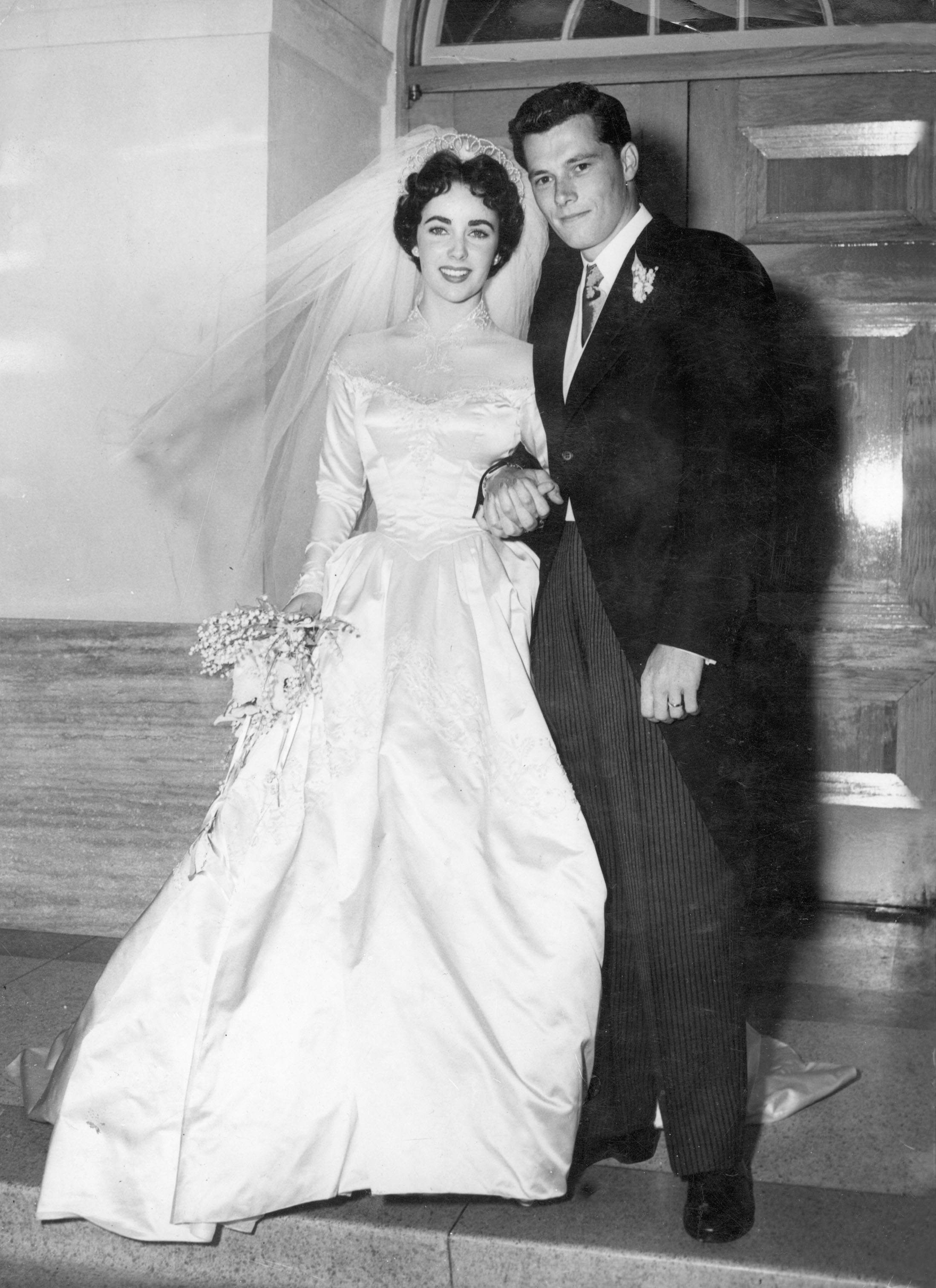 According to the Daily Mail, the dress had a 20-inch waist when then-18-year-old Taylor wore it, but has since been let out to 22 inches.
Taylor and Hilton split eight months after the wedding, and Taylor went on to marry an additional seven times. Click through the slideshow below for details on all eight of Taylor's weddings.
Elizabeth Taylor's Weddings
SUBSCRIBE AND FOLLOW
Get top stories and blog posts emailed to me each day. Newsletters may offer personalized content or advertisements.
Learn more