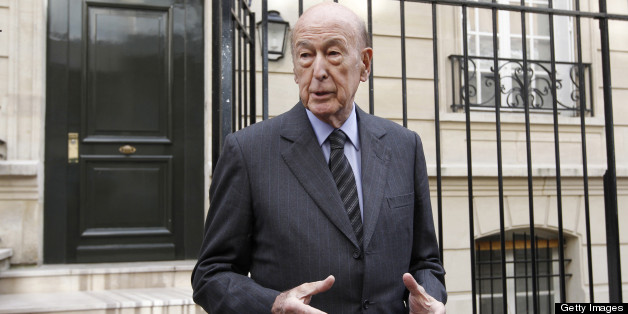 Pandas may appear warm and fluffy, but they can also be prone to act aggressively when threatened, as one French leader learned.
"I wanted to demonstrate the courage of a president," he explained. Fortunately, a guard was on hand to pull the animal off d'Estaing before it could harm him. "Imagine the comments if I had been brought down by the animal," d'Estaing quipped.
Though the panda attack occurred while the former French president was in office -- from 1974 to 1981 -- d'Estaing revealed the story to the media for the first time in a speech at the Loir-et-Cher 2020 conference in Blois on Tuesday.
Pandas are not characteristically violent, however they have been known to attack humans under certain circumstances.
"Although they are vegetarian bears, obviously at the end of the day pandas are still very powerful and muscular bears with teeth and claws to match," Iain Valentine, director of giant pandas at the Edinburgh Zoo in the United Kingdom, told BBC News. "You can go in [the cage] with young animals under the age of 2 years; however, after this age we really would not recommend it."
SUBSCRIBE AND FOLLOW
Get top stories and blog posts emailed to me each day. Newsletters may offer personalized content or advertisements.
Learn more