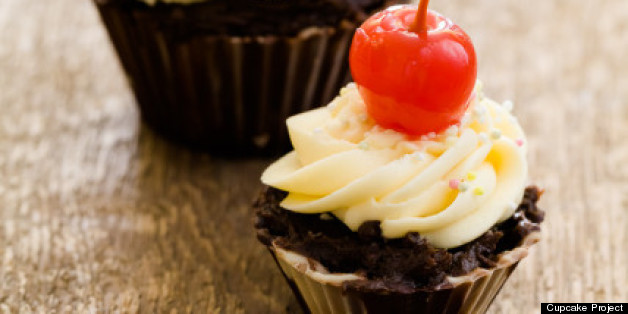 When it comes to cupcakes, there are some that are traditional and others that just get straight to the point. The 100 percent frosting cupcake definitely belongs to the latter category. And while we love our traditional cupcakes (yes, still), there's something all-too intriguing about the 100-percent frosting cupcake. Just in case you're having trouble wrapping your head around this idea, let me explain.
There is no cake in this cupcake. That little bit of cake that normally sits in the liner underneath the frosting, the one that's usually a little too crumbly or a little too dry, has been entirely eliminated in this recipe. In its place is frosting. Just frosting. The cupcake liner is filled entirely with frosting. It's a beautiful thing, just take a look for yourself.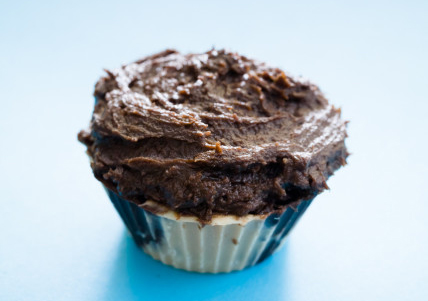 If you're a frosting lover, this recipe is definitely for you because it doesn't stop here. At this point, what you have is a "cake" made of frosting. But this "cake" still needs to be frosted, of course. Welcome frosting take two. Once the "cake" is topped with decorative frosting, it's ready to eat. Oh, and we almost forget the best part. The cupcake liner is edible too -- made entirely out of chocolate. One thing we can say for sure about this dessert, a mini size will be more than enough. And a quick warning before you partake: this will induce a sugar coma.
If you're giddy about this recipe, and feeling grateful for its existence, you have Stef over at Cupcake Project to thank for it. With creations like cupcake nuggets, she never ceases to amaze us.
Get the recipe for the 100 percent frosting cupcake here.
Want to read more from HuffPost Taste? Follow us on Twitter, Facebook, Pinterest and Tumblr.
Not feeling ready for all that frosting? Check out these more traditional cupcake recipes.
PHOTO GALLERIES
Cupcake Recipes