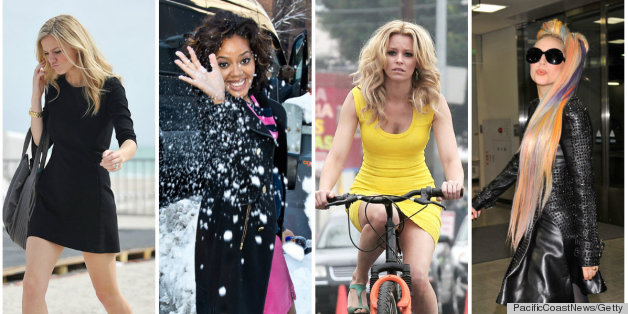 While many high-profile women admonish them (ahem, Sarah Jessica Parker, Arianna Huffington), some stars like Kate Upton are adept at multi-tasking in perilous pumps. We'll admit that high heels offer an enviable boost to height, glamour and confidence -- so much so that it often seems celebs don't want to take their magic footwear off. Bicycle race? Beach trip? Some of our favorite ladies sport the shoes through it all. We've rounded up the wackiest high-profile high heel moments below. Which activity is your favorite?
Check out these acrobatic celebs:
Celebrities Wearing Heels In Places They Shouldn't
SUBSCRIBE AND FOLLOW
Get top stories and blog posts emailed to me each day. Newsletters may offer personalized content or advertisements.
Learn more