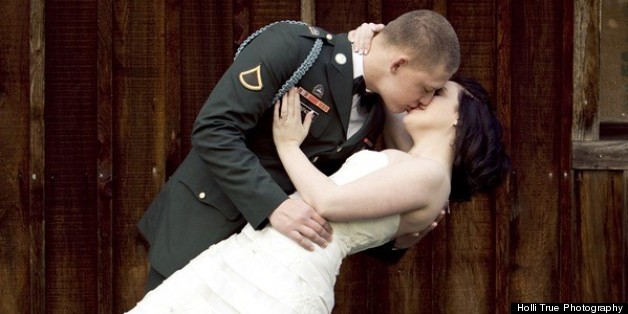 As we remember the brave men and women who have died serving our country, we can't help but think about the love that exists between a couple whose lives revolve around military service, which is why we love military weddings. And it's not just the sharp uniforms or the pomp and circumstance of the arch of sabers; it's the fact that the love between these couples will stay strong through situations that most of us can't even fathom. To celebrate Memorial Day, here is a round-up of our favorite moments from military weddings.
SUBSCRIBE AND FOLLOW
Get top stories and blog posts emailed to me each day. Newsletters may offer personalized content or advertisements.
Learn more