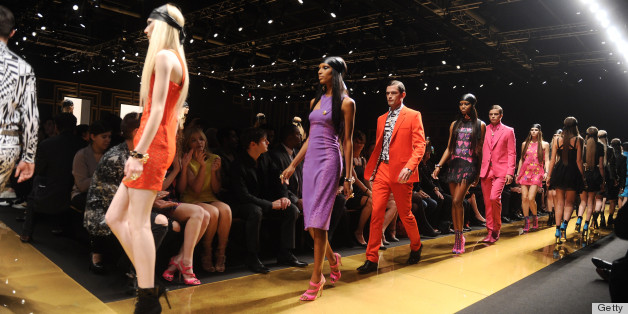 While H&M might seem similar to all the other fast fashion retailers out there, the company is making major strides to break out of its big box mold. First on the agenda: championing body diversity.
"We have a huge responsibility here. We're a large company, many people see us, and we advertise a lot. I don't think we've always been good. Some of the models we've had have been too skinny."
We applaud Persson for accepting responsibility for a standard that's been set industry-wide -- and for attempting to progress in a healthier direction. "By and large, I think we've succeeded," he says, of H&M's efforts to depict body diversity from its broad platform. "We've many different kinds of models from different ethnic backgrounds. In our last campaign we had a somewhat more buxom model, and now we're having Beyoncé, who's a bit curvier as well."
"I say, healthy model, always!" Persson pledges. "We can get more disciplined, because sometimes there have been mistakes."
We'd like to see more ladies like these in H&M advertisements:
Women Who Defy Conventional Body Types In Hollywood
SUBSCRIBE AND FOLLOW
Get top stories and blog posts emailed to me each day. Newsletters may offer personalized content or advertisements.
Learn more