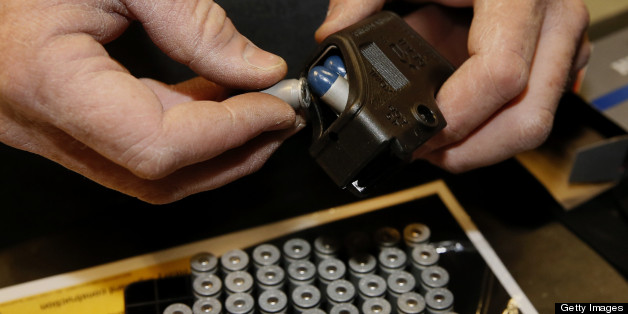 The Democratic-controlled Illinois Senate shot down a concealed carry bill that passed in the House last week and advanced their own revised version instead as a June 9 deadline to craft a new state gun law looms.

The move sets up a showdown between the two chambers with just days until a court-mandated deadline on the new law expires.
Under constitutional carry, anybody would be allowed to carry firearms without the need for training and with no locations exempted.
A key difference between the House bill sponsored by Benton Democrat Sen. Gary Forby and the more restrictive Senate-approved version sponsored by Sen. Kwame Raoul, a Chicago Democrat, is the impact the law would have on local gun control ordinances.
"I recognize some folks don't see this as a big deal, but to preempt every local government from enacting any law or ordinance relating to firearms...is a pretty dramatic risk," said Democratic Sen. Don Harmon of Oak Park.
Before his version of the bill was defeated, Forby argued Raoul's plan would create a confusing patchwork of laws across the state.
"Let's make everybody in the state of Illinois equal," Forby said according to the Journal-Star. "This is not a town bill. This is not a county bill. It's a statewide bill so everybody in the state understands what's going on. And the way local control is, nobody will know what's going on."
Another difference between the two bills is that Raoul's version would restrict carrying guns in any business that serves alcohol; Phelps' bill would banish certain gun control laws such as the ban on ownership of civilian versions of military-style weapons.
Also on HuffPost:
Pivotal Moments In The Federal Gun Control Debate
SUBSCRIBE AND FOLLOW
Get top stories and blog posts emailed to me each day. Newsletters may offer personalized content or advertisements.
Learn more