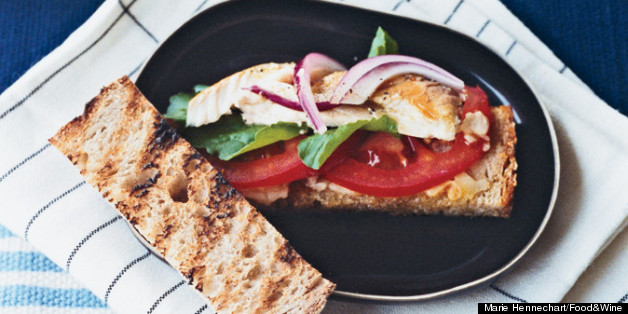 No matter how many fish sandwiches you've eaten in your life, you've never had a fish sandwich like this one before. This is not your typical battered and fried sandwich topped with tartar sauce -- thought those are great too. No, this fish sandwich is made with smoked mackerel, which brings a whole new flavor to fish sandwiches.
This open-faced sandwich is spread with a creamy roasted-garlic puree, topped with smoked mackerel and finished off with arugula, red onion and tomato. Filled with fresh ingredients, this is one sandwich you'll want to eat all summer long.
SUBSCRIBE AND FOLLOW
Get top stories and blog posts emailed to me each day. Newsletters may offer personalized content or advertisements.
Learn more