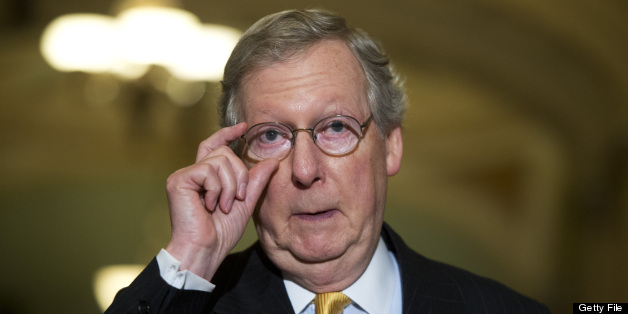 It's beginning to feel a bit like 1937 in Washington this week as the White House and Senate Republicans hurl allegations of "court-packing" up and down Pennsylvania Avenue at one another. The what — Republican obstruction of Obama's nominees to fill three vacant seats on the powerful D.C. Circuit Court of Appeals — has been widely and well covered elsewhere. What bears further explanation is the why. It goes without saying that the GOP has an interest in blocking Obama's nominees in general; the fewer judges the president appoints, the less liberal the courts overall. But why do they care so much about these three particular nominees — who haven't even been named yet — that they're willing to risk triggering a "nuclear war" on filibuster reform while also trying to change the basic makeup of the court.

SUBSCRIBE AND FOLLOW
Get top stories and blog posts emailed to me each day. Newsletters may offer personalized content or advertisements.
Learn more