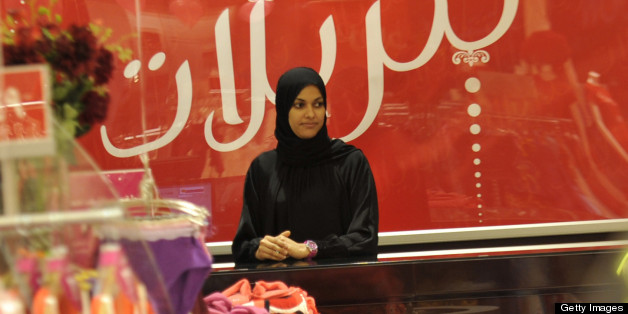 Getty Images
Abdullah Mohamed al-Dawood, a conservative Saudi writer with more than 98,000 Twitter followers, sent out a controversial tweet Sunday using an Arabic hashtag that translates to "harass the [female] cashiers."
Either way, the hashtag ignited an immediate Twitter controversy as people took to social media to voice opposition to the author's sentiments.
Please don't #harass_female_cashiers.

— Graham Christensen (@grhmc) May 29, 2013
The Financial Times reports that Khalid Ibrahim al-Saqabi, a conservative cleric, has endorsed al-Dawood's comments and remains opposed to government efforts to prevent sexual harassment in the workplace.
"Why is the labour minister concerned with finding jobs for women instead of men?" he added, according to the outlet.
Also on HuffPost:
The World's Most Powerful Women
FOLLOW HUFFPOST