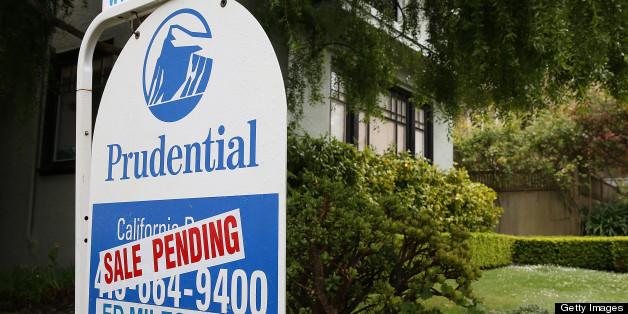 Here is something sad about financial markets: By the time ordinary investors notice a market is rising, it is often too late: Smart money heads for the exits, while the dumb money rushes in, just in time for the selloff.
Though this doesn't necessarily portend another housing crash, it is a reminder of how shaky the recent rally in home prices has been, and of how we should keep that economy-is-all-fixed champagne on ice for a little while longer.
The magazine tells the tale of a California hedge fund called Carrington Holdings, which was one of the first investors to pump money into the $2.8 trillion market for rental houses. Carrington is now seeking greener pastures, as prices have soared and potential investment returns have fallen. And the neighborhood, so to speak, has really gone downhill lately, according to Carrington CEO Bruce Rose.
"There's a lot of -- bluntly -- stupid money that jumped into the trade without any infrastructure, without any real capabilities and a kind of build-it-as-you-go mentality that we think is somewhat irresponsible," Rose told Bloomberg Businessweek.
Another pioneer in the buy-to-rent market that has backed out lately is the hedge fund Och-Ziff Capital Management Group, which stopped buying houses last fall. And Bloomberg Businessweek points out that several funds formed to buy and rent houses aren't exactly minting money, including American Residential Properties Inc. and Silver Bay Realty Trust -- both of which have publicly traded stock, and both of which lost money in the first quarter.
A few years after the previous housing blowup -- which began nearly seven years ago, believe it or not -- investors like Carrington and Och-Ziff took money from bigger investors like pension funds and hedge funds and pumped it into single-family homes that they fixed up and rented. The scheme promised a nice return at a time of rock-bottom interest rates. Now, purchases by hedge funds and revivified house-flippers have helped drive the housing market rebound that our national newspapers are so excited about.
It is probably too early to declare a true bubble just yet. Home prices are still far from their peak of the previous bubble, and many of the biggest gains recently have been in areas that suffered the most during the crash, including California, Arizona and Florida. Credit is still too hard to get for most prospective home buyers -- the days of being able to fog a mirror and get a mortgage are over. For now.
But the current boom is probably not sustainable. If many more investors start bailing out, particularly if the Federal Reserve is thinking about interest rates, the headlines could turn uglier. Buyer beware.

Also on HuffPost:
9 Ways Americans Haven't Recovered
SUBSCRIBE AND FOLLOW
Get top stories and blog posts emailed to me each day. Newsletters may offer personalized content or advertisements.
Learn more