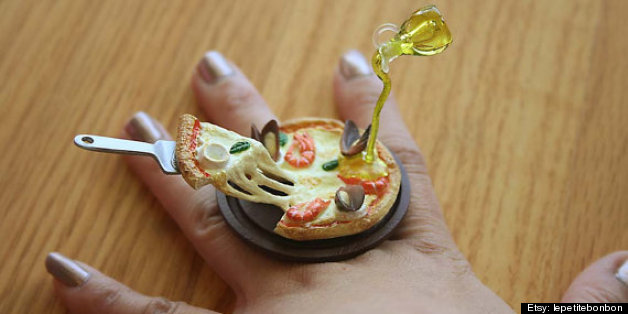 No, but seriously, do you have a pizza sweatshirt? A pizza rug? A pizza tattoo? A pizza sleeping bag? You can pick up all this swag and more on Etsy, just by entering the word 'pizza' into the search bar. There is so much pizza on the handmade and vintage-focused internet store, that we think they should consider a specialized Etsy Pizza section.
We pulled together some of our favorite pizza gear on Etsy for you today, so that you can proudly proclaim your love of pizza whether you're throwing a party, putting on a pair of shorts or painting your nails.
The Best Pizza Swag On Etsy
SUBSCRIBE AND FOLLOW
Get top stories and blog posts emailed to me each day. Newsletters may offer personalized content or advertisements.
Learn more