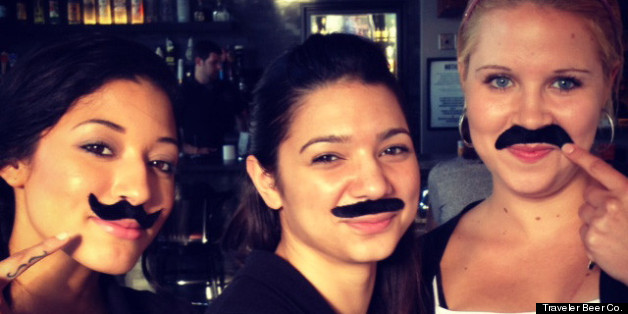 WASHINGTON -- Dupont Circle has never seen a Monday evening quite like this.
Starting June 3 and continuing every Monday night in June, the Mansion on O Street will host Mustache Mondays, an eclectic mixer with beer specials and a treasure hunt through the 100-plus-room hotel/museum.
For the month-long event, the Mansion teamed up with Traveler Beer Co., a company that loves a good 'stache, as evidenced by its active Twitter feed (including an entertaining #StacheOfTheWeek contest):
At the first-ever Mustache Monday, O Mansion will offer half-price Traveler beer; each beer comes with a stick-on mustache to wear throughout the night. Warning: Don't let your mustache obstruct your view if you plan to find a few of the Mansion's famed secret doors.
Entry is $10 per person, with a cash bar. Reservations required.
Also on HuffPost:
Bottom Shelf Beer Taste Test, 2012
SUBSCRIBE AND FOLLOW
Get top stories and blog posts emailed to me each day. Newsletters may offer personalized content or advertisements.
Learn more