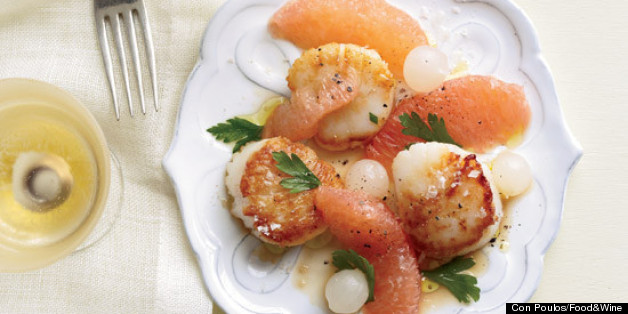 Scallops are one of those dishes that most people are intimidated by. We order them at restaurants, but rarely cook them at home. They're pretty fancy looking, so we understand why home cooks tend to shy away. But the thing is that scallops couldn't be easier to make. And if you're looking for a quick dish to put together that will still impress your guests, scallops are it.
Cooking scallops is almost easier than making shrimp. They cook in a matter of minutes, and quickly take on other flavors making them simple to season. The most important part is getting the sear -- with scallops its all about the sear. In order to get that done, you just need to wait the full three minutes before you flip. It's that easy.
Want to read more from HuffPost Taste? Follow us on Twitter, Facebook, Pinterest and Tumblr.
PHOTO GALLERIES
Scallops Recipe