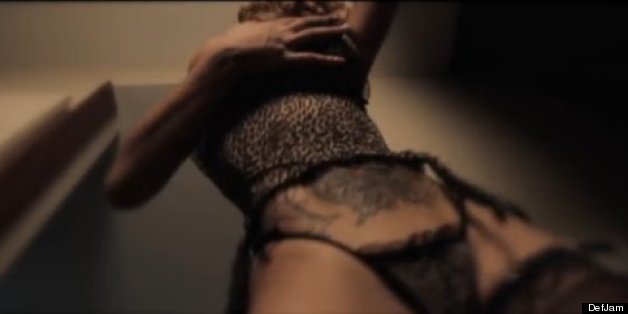 The-Dream is known for making bedroom songs (his new album is called "IV Play"...), but for his new video for a song subtly titled "P--sy," the hitmaker went all-in.
In the super, duper NSFW video, someone's daughter is shown dancing in slow motion and smoking an electronic cigarette (OMG COOL!). The model's dancing becomes progressively more risque, until she's really just touching herself and taking off her already sparse underwear while some unseen person pours water and/or oil all over her.
The song features Big Sean, who provides a verse that includes the line "she need this d--k like it's antidote," so that's about how things go on that front. Watch above, but be warned, this is the type of stuff that will get you fired. (It also got pulled from YouTube immediately after being posted.)
SUBSCRIBE AND FOLLOW
Get top stories and blog posts emailed to me each day. Newsletters may offer personalized content or advertisements.
Learn more