It's easy to recall the many outrageous outfits that celebs have worn in the past few years, like Björk's swan dress, Lady Gaga's meat getup, J.Lo's plunging Grammy's ensemble... we could go on and on. But when it comes to outlandish footwear, it can be harder to match the A-lister to the crazy kicks.
To test your fashion knowledge, we've prepared a quiz where you have to match the shoes to the celebrity. Think you can get a perfect score?
Guess Whose Shoes!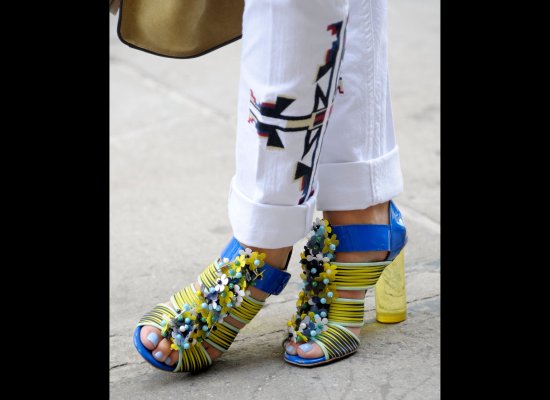 To get the highest score, get all the answers right in the fastest time!
The clock will start as soon as you submit your first answer.
0:00
More crazy shoes:
Want more? Be sure to check out HuffPost Style on Twitter, Facebook, Tumblr, Pinterest and Instagram at @HuffPostStyle.