Justin Bieber showed up looking like Vanilla Ice at the Heat/Pacers Game 7 Conference Final last night.
Although the Heat ended up winning the game, Bieber's sunglasses, chains, and all-black leather attire were the real champions. The Pacers' poor playing was truly a testament to how skilled Bieber is as a courtside 6th man -- a real breakout performance for the young star.
Check out Bieber's interesting look below: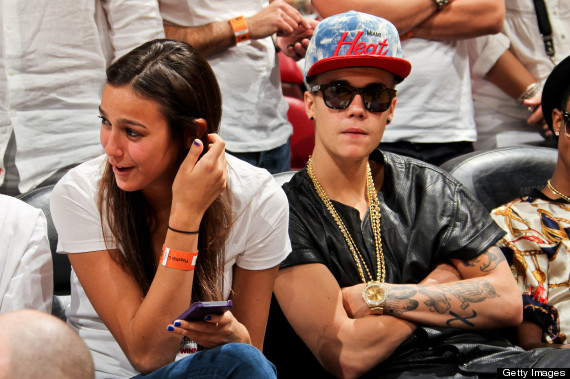 Also on HuffPost:
Justin Bieber through the years
SUBSCRIBE AND FOLLOW
Get top stories and blog posts emailed to me each day. Newsletters may offer personalized content or advertisements.
Learn more