The author of today's cute kid note has better things to do than deal with his remainders, thank you very much.
Title: Interpreting Remainders
Lesson learned: We're told that Nicholas finishes his work nowadays. Hopefully that doesn't mean he's skipping meals.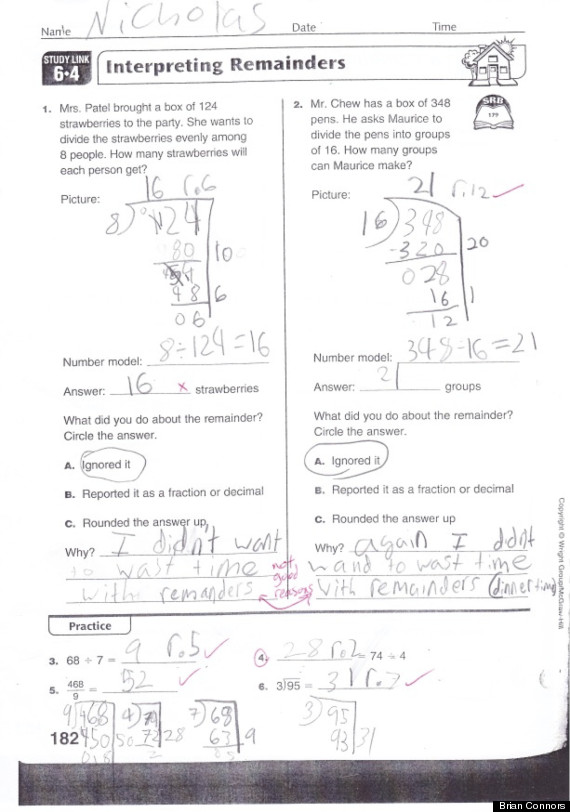 Has your child drawn or written something funny? Send a photo, along with your child's name and age, to kidnotes@huffingtonpost.com or via Facebook or Twitter -- and it may be featured as our Cute Kid Note of the Day.
SUBSCRIBE AND FOLLOW
Get top stories and blog posts emailed to me each day. Newsletters may offer personalized content or advertisements.
Learn more