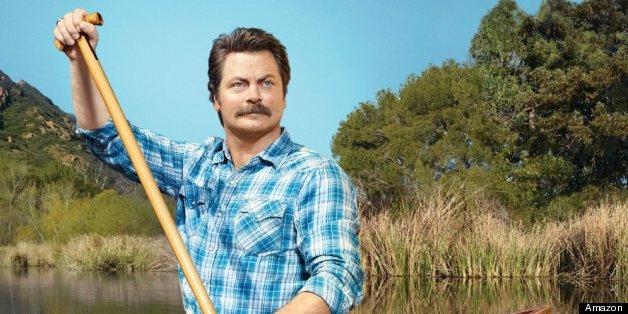 In the tome, according to Amazon, "Parks and Recreation" star Offerman shares his "humorous musings on life, manliness, meat" and more. The memoir also features tips on how to grow the perfect mustache, grill red meat and woo women. Of course, there will also be some woodworking involved. In addition to the tips, Offerman's memoir will include stories from his childhood in Minooka, Illnois, how he seduced Megan Mullally, and a haiku about bratwurst.
"A mix of amusing anecdotes, opinionated rants, and offbeat gaiety, 'Paddle Your Own Canoe' will not only delight readers but may also rouse them to put down their smartphones, study sycamore leaves, and maybe even hand carve (and paddle) their own canoes," the Amazon description reads.
You can get Nick Offerman's "Paddle Your Own Canoe" on October 1, 2013.
SUBSCRIBE AND FOLLOW
Get top stories and blog posts emailed to me each day. Newsletters may offer personalized content or advertisements.
Learn more