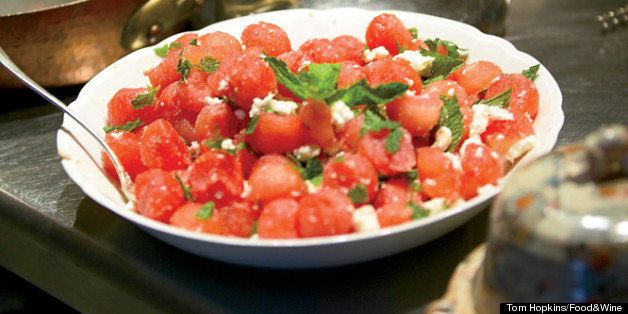 For some of us, summer means one thing: watermelon. Watermelon is by far the most refreshing, thirst-quenching of fruit. And when it gets really hot out there, its the only thing we can stand to eat. That's where watermelon salad comes in and saves the day. Because watermelon salads let us get away with eating this fruit as a meal.
If you've never had a watermelon salad before, you're in for a treat. The combination of salty feta, fresh mint and sweet watermelon is just right. And the little bit of Tabasco in this recipe is a nice touch too.
SUBSCRIBE AND FOLLOW
Get top stories and blog posts emailed to me each day. Newsletters may offer personalized content or advertisements.
Learn more