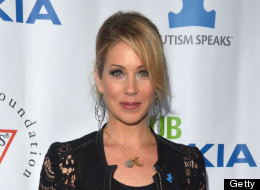 Now that May has turned into June and summer rolls on, high school students all across the country are getting ready to walk across the stage and get that high school diploma. But some of Hollywood's most famous names never quite had that experience, unless it was on the silver screen. Check out our list of 35 celebrities who didn't stay in high school long enough to hear the graduation song from start to finish:
Celebrity High School Dropouts
Age Dropped Out: 17 Reason: After a giving a less than stellar academic performance, the Oscar winner now famous for his roles in "Scarface" and "The Godfather" dropped out of New York's School for the Performing Arts to take on side jobs to support his acting career.

Age Dropped Out: 15 Reason: After an impromptu performance for a music producer on a weekend trip in New York, the Canadian singer-songwriter landed a record deal. She admits her family did have plans for homeschooling her, but those fell through as her music career took off.

Year Dropped Out: 10th Grade Reason: The actor, comedian, writer and producer had always been more interested in sports than academics despite high test scores. After finding out he would have to repeat 10th grade at Germantown High School, he became frustrated enough to drop out before joining the US Navy.

Age Dropped Out: 17 Reason: Turns out the actress wasn't just a "Bad Teacher," but she was a pretty poor student also. The longtime Hollywood starlet admits that school just wasn't her thing and left Long Beach Polytechnical High School after being offered a modeling contract.

Year Dropped Out: 12th Grade Reason: The actor may have done some serious "winning" in the past couple years, but he certainly never received any accolades for attendance. Just a few weeks short of graduation, Sheen was expelled from Santa Monica High School for never coming to class and having incredibly poor grades. Had he made it, Sheen's coaches say he could have gone on to play baseball in college, but it looks like he'll just have to stick with portraying athletes in movies like "Major League" instead.

Age Dropped Out: 15 Reason: Most people who have an Oscar on their shelf wouldn't regret trading in their high school diploma for their Screen Actor's Guild card, and we bet this successful actress is one. Before pursuing a long marriage with fellow Hollywood star Michael Douglas, she pursuing her acting dreams on the British stage beginning with a revival of "42nd Street."

Age Dropped Out: 16 Reason: After entering London's Royal Academy of Music on a piano scholarship at age 11, the now Rock and Roll Hall of Fame member became bored with classical compositions and quit school to do some rock'n'roll piano playing at a local pub.

Year Dropped Out: 11th Grade Reason: When your mom is an actress and your father is a record producer, the entertainment bug tends to bite you hard, which is exactly what happened for this teenage actress. The "Up All Night" star wanted to ditch the student hat for a try at acting and singing so she left Excelsior High School in Hollywood and quickly found a gig as Kelly Bundy on "Married with Children."

Age Dropped Out: 16 Reason: The comedic actor was not only a class clown, but a straight-A student as well. But times were tough for the young Canadian, who was forced to drop out to find a job to help support his family. He worked as a security guard and janitor before deciding to try his hand at comedy.

Year Dropped Out: 11th Grade Reason: When you're getting big acting breaks at the age of 7, checking into rehab at 13 and being legally emancipated from your mother at 15, school isn't always a priority. The Hollywood wild child dropped out after hitting rock bottom and has since made quite the career comeback.

Age Dropped Out: 16 Reason: Before making singing and dancing his way to big roles in "Grease" and "Saturday Night Fever," the actor dropped out of high school to act... as a high school student in "Welcome Back Kotter."

Age Dropped Out: 14 Reason: Long before the days of motherhood and a marriage to Tom Brady, the Brazilian beauty was discovered by a modeling scout before her 15th birthday. She left school, started her modeling career and hopped on a plane to New York at just 16 to keep her momentum going.

Age Dropped Out: 15 Reason: Despite his success as an actor and the recognition he has earned for the many roles he has played in Tim Burton Films, Johnny Depp dropped out of high school to become a rocker. Though it didn't quite pan out that way, he still keeps his passion for music as a hobby and will even hop on stage with some awesome bands ever now and then... The Black Keys at the MTV Movie Awards, anyone?

Age Dropped Out: 16 Reason: Between competing in the Junior Olympics and the Washington state swimming championships, the two-time Oscar winner just didn't have time for high school. She dropped out and landed her first big break on "The Next Karate Kid."

Year Dropped Out: 12th Grade Reason: After being scarred by his parents' divorce and realizing he did not quite have enough credits to walk as it was, the withdrawn rocker left high school two weeks before graduation. Turns out Nirvana's front man didn't need high school classes to write legendary rock hits anyway.

Age Dropped Out: 16 Reason: What's better than being a two-time Homecoming Queen nominee? Well, Jessica Simpson can certainly answer that question -- a record deal. The singer ended up dropping out of JJ Pearce High School after being signed to Columbia Records. But don't worry, she later earned a GED so she has no more excuses for not knowing the tuna is, in fact, the chicken of the sea.

Age Dropped Out: 13 or 14 Reason: It's no secret the singer-turned-actor had a rough childhood growing up in Boston. In his early teen years, Wahlberg had already had exposure to drugs and alcohol and was developing a pretty serious cocaine problem. Dropping out of high school came next, but the successful star has not just gotten clean -- he actually went back to pursue the high school diploma he never earned.

Age Dropped Out: 15 Reason: While her song "Teenage Dream" included nothing about leaving high school a couple years before graduation, the California girl dropped her studies at Santa Barbara Don Pueblos High School to pursue her own teenage dreams. The former Christian music signer moved to Los Angeles to make it big, got her GED and has since made a couple hit albums along the way.

Year Dropped Out: During His Later Time In A Military Academy Reason: Neither military school nor public high school could make "The Godfather" himself an offer he couldn't refuse. After being expelled from one high school for riding his motorcycle through the halls, the Oscar-winner was put on probation at his subsequent military school. Unable to make it into the military due to a knee injury sustained while on the football team, the legendary actor opted out to pursue acting.

Year Dropped Out: 10th Grade Reason: Looks like this rocker's daughter is having the last laugh now -- she said goodbye to school two years early after struggling from being bullied about her weight. In addition, the family traveled a lot so she decided starring on one of the first hit reality shows, "The Osbournes" and releasing her debut album were better alternatives.

Age Dropped Out: 13 Reason: According to the "Twilight" saga star, her teachers (not one, but all of them, she specified) failed her. The young actress said she had serious academic ambitions when she was growing up and opted to leave and go for homeschooling instead to at least receive her GED.

Year Dropped Out: 9th Grade Reason: Leave it to the eccentric director behind films such as "Inglorious Basterds" and "Django Unchained" to be confident enough to drop out of Narbonne High School for feeling like he could teach himself more than the public school system could. Though with highly-regarded successes like "Pulp Fiction" and "Reservoir Dogs," we're not arguing.

Year Dropped Out: 11th Grade Reason: Just a year and a half short of graduating, Lilo decided to take the child stardom she earned from "The Parent Trap" and run with it. The former child star started getting homeschooled before being offered a leading role in her career high film -- 2004's "Mean Girls."

Age Dropped Out: 16 Reason: The billionaire sitting in the head honcho's chair at Virgin certainly does not have a high school diploma hanging on his wall. He was a lousy student who dropped off to start a magazine and started a mail-order record business to fund it. That's right, his financial venture eventually grew into Virgin Records.

Age Dropped Out: 15 Reason: Back in the days when she was still Norma Jean, iconic photographs of her were yet to be made and she hadn't stared in famous films, Miss Monroe attended high school like everybody else. That is, until she left to become "Mrs. Dougherty" and married policeman James (Jimmy) at just 16 years old.

Age Dropped Out: 15 Reason: When the man behind the Beatles drumset was just six years old, he suffered two serious illnesses -- a ruptured appendix that left him in a 10-week coma and a subsequent fall that required additional hospital time. His last hospital visit came at the age of 15 and barely able to read or write, Starr traded a seat in the classroom for a job at an engineering firm. He picked up drumming as a jobby, joined a band and the rest is history.

Age Dropped Out: 16 Reason: This Oscar winner dropped out to pursue her one and only dream of becoming an actress. After building an Australian acting career for several years, the US market picked up on the starlet after her role in "Dead Calm" and ditched her home down under for one in Hollywood.

Age Dropped Out: 16 Reason: Just before turning 17 and years before landing the role of young Vito Corleone, this two-time Oscar winner abandoned a formal education to pursue his dream of acting.

Year Dropped Out: 11th Grade Reason: Boarding up the heiress in a Connecticut high school didn't quite work as planned as she was quickly expelled for violating rules. But if you fail, try and try again, right? Well, that's what the socialite-turned-singer tried to do at an exclusive NYC high school, but it wasn't long before she left there as well.

Year Dropped Out: 10th or 11th Grade Reason: The same year his famous actor, writer and director of a father divorced his mother, this "Iron Man" decided to leave Santa Monica High School and move back east to New York City where he grew up to pursue acting. He had already been cast by his father at the age of five in "Pound" but he landed his first post-academic role in "Baby It's You."

Age Dropped Out: 16 Reason: Prior to performing her princess duties, the late Diana Spencer, Princess of Wales, failed all of her O-level examinations (exams given to 16-year-old students in the UK to determine their education level) at West Heath Girls' School. She moved on to a finishing school in Switzerland where she (ironically) never finished before becoming engaged to Prince Charles at age 19.

Age Dropped Out: 18 Reason: At just 14 years old, young Tom had moved 15 times between the US and Canada and fully intended to become a priest. Yet, after settling at a high school in New Jersey, the Oscar-nominated actor, realized his love of acting and left academics and his dreams of priesthood behind as he headed to New York City.

Age Dropped Out: 17 Reason: The actress, comedian and producer has won a Tony, Emmy, Grammy and Oscar... but she says she dropped out because high school was too hard? Turns out this lady of "The View" never made it through due to undiagnosed case of dyslexia -- the star discovered the cause of her learning problems only as an adult.

Age Dropped Out: 17 Reason: "Hey girl, would you still love me if I was a high school dropout?" Um, yes. After doing his Mickey Mouse Club thing, "The Notebook" actor returned to his native Canada when the show was cancelled. He didn't last long up north though, and headed to Los Angeles shortly after to pursue his big-screen aspirations.