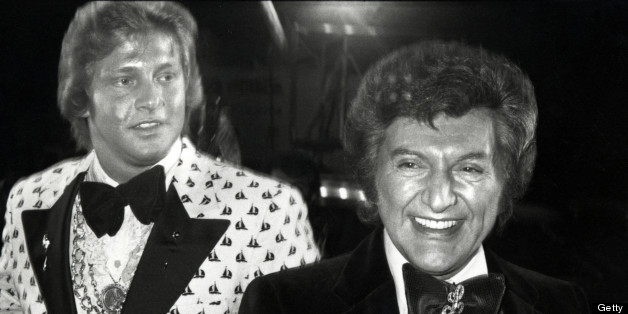 Getty
Liberace's chauffeur and ex-boyfriend, Scott Thorson, is opening up once again about his alleged affair with Michael Jackson.
"Liberace introduced me and Michael in the late 1970s. It was right around the time 'Thriller' was coming out and Michael and I became lovers," he said. "Our relationship went on for six or seven years. Michael was very generous too. He treated me well."
"Liberace and I had both undergone plastic surgery around the same time Michael underwent a nose job because he didn't think he was handsome," he added. "We all healed together at the Liberace compound in Palm Springs."
This is not the first time the 54-year-old has discussed his reported fling with the late King of Pop.
The former chauffeur made headlines in May when he was arrested on charges of burglary and identity theft for using stolen credit cards, according to TMZ. He was bailed out by Dennis Hof, owner of the Bunny Ranch brothel in Nevada, and is currently staying at the brothel.
Jackson's name was also plastered in the news after choreographer Wade Robson claimed last month that the singer molested him when he was a child in the 2000s. Robson is seeking to file a late creditor's claim against the star's estate. The Jackson family has dismissed the allegations as "outrageous and pathetic."
Also on HuffPost:
Celebrities Who've Faced Gay Rumors
FOLLOW HUFFPOST