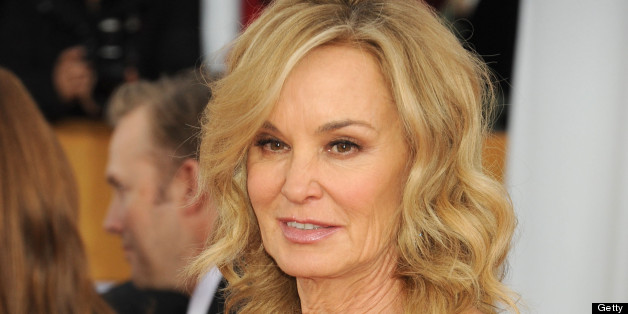 "I watch the first episode only ... both seasons we've had a little screening, a little opening and that's the one and only thing I see ... I have not seen any of it, really," Lange said in the video below.
Lange said sometimes if she catches one of her films on TV she can watch bits. "Mostly, I never look at anything I've done," she said.
"I can't tell you whether it was great or less than great because it was less than 30 seconds after it started that I dove at the DVD player and slammed it off because it was like watching somebody make-out with my girlfriend," Sorkin said during a Hollywood Reporter roundtable. "It was so difficult to watch. And again, not because of the quality -- it could well have been great and likely was given the people who were doing it. It was just so difficult to watch these characters and this world I had created no longer needing me at all. Just doing it by themselves. I've never seen an episode of 'The West Wing' beyond Season 4."
Click through the slideshow below to see more stars who don't watch their own shows.
TV Stars Who Don't Watch Their Own Shows
SUBSCRIBE AND FOLLOW
Get top stories and blog posts emailed to me each day. Newsletters may offer personalized content or advertisements.
Learn more