She's just three weeks old, and doesn't yet have a name, but that hasn't stopped the newest resident at the Detroit Zoo from being amazing adorable.
The baby pudu, a species of deer, was born on May 20 to parents Carol and T. Roy. And she and her mom seem to already have a very special (and heart-melting) bond: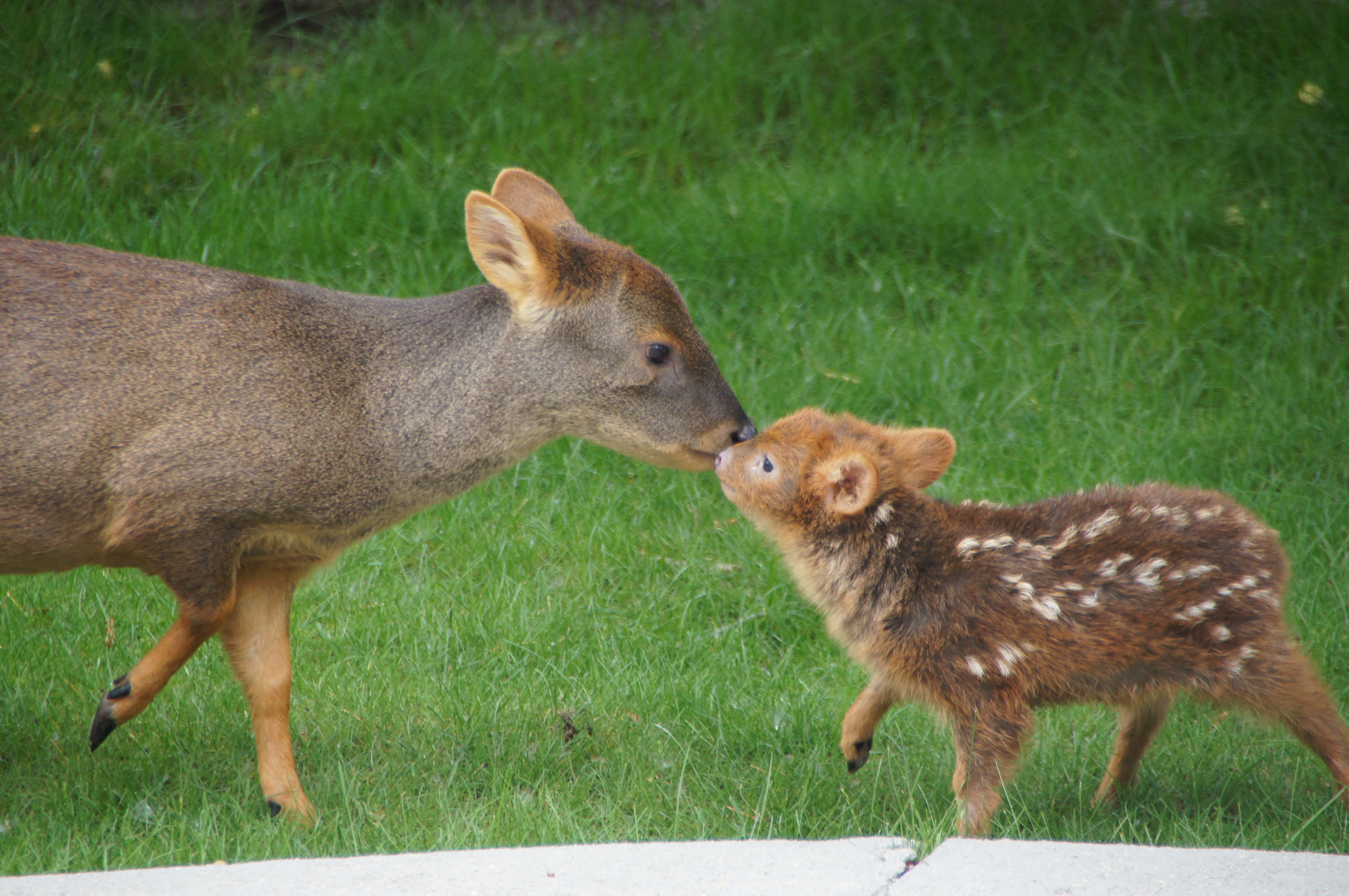 Photo by Lee Fisher courtesy of Detroit Zoological Society.
Pudus are the smallest species of deer. The natural habitats of southern pudus like the little fawn are the rainforests of Chile or Argentina. There are fewer than 30 of them living in U.S. zoos; five have been born in the Detroit Zoo alone since 2008, including the newborn's sister, Hamil Girl, who was born last year. We smell a new municipal motto: Detroit Pudu City?!

The nameless-for-now baby will make her debut Friday at a benefit gala to support the Detroit Zoological Society. We're sure Carol will be tagging along.
What would you name the Detroit Zoo's new baby pudu? Leave your ideas in the comments.
Check out some other great moms from the animal kingdom:
18 Animals Being Good Moms
But making sure her puppies get fed first.

Thanks, mom!

The best moms are the ones that join in the fun.

Some would call her overbearing, but I call her sweet.

Just like mom.

They are the wind beneath her wings.

Teaching her baby to be a risk taker.

Always looking out for her cub.

Mother otter keeping her baby afloat.

Mom is the perfect pillow.

Lions may be tough, but this one proves they also loving.

Offering her shoulder to sleep on.

Pit bulls so often get a bad rap, and unfairly, but this mother and daughter pair cuddling should help dispel the myth.

Both are skeptical of cameras.

This is how you know you're a good mother.

I'm never letting you two go.

Come on mom, let us go.