"Oh, the movie was bad. She played it like women's lib, like Simone de Beauvoir 30 years before The Second Sex. No, no, no, no. Chanel was a different kind of woman. Keira had it. She is a young woman in love, not a spinster."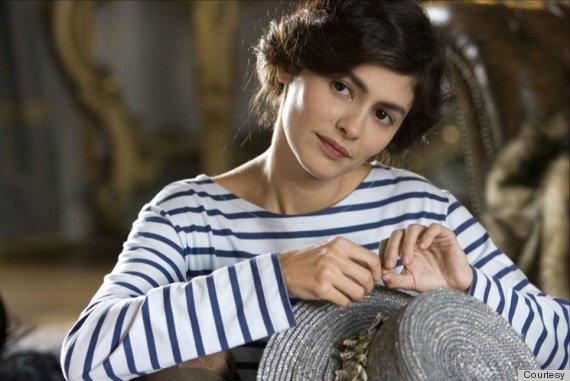 The designer told the publication that he thought Knightley, who is the face of Chanel's Coco Mademoiselle scent, played Coco perfectly in the just-released short film, "Once Upon A Time..." [Ed note: This is the Chanel film that Lagerfeld directed himself, natch.]
"Keira was genius, no? I work well with her. Very easy. Keira has zero problem in her way of behaving and she knows everybody."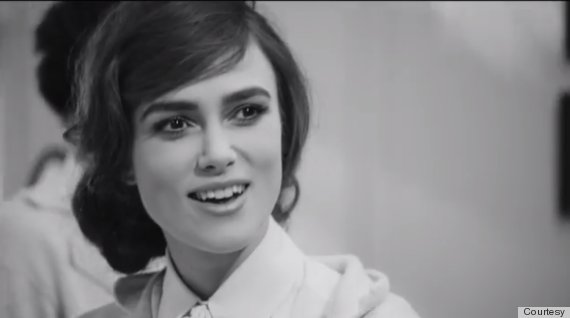 In the film, Knightley plays a young Coco, the owner of a small hat shop, and interacts with several models and actresses who play her customers. Lagerfeld said the film was meant to portray Chanel as a "kind of light-hearted, kept woman."
"The thing at the moment is Adele. She is a little too fat, but she has a beautiful face and a divine voice."
2. Calling Pippa Middleton Ugly
In March, Lagerfeld took a dig at Kate Middleton's younger sister, Pippa. He told The Sun:
"I don't like the sister's face. She should only show her back."
3. Hating On Michelle Obama's Bangs
Although the opinionated designer has said that he "adores" FLOTUS, she wasn't spared his contempt when she decided to sport bangs back in January. Lagerfeld told France's Canal Plus that he thought the hair change was a bad idea:
"I don't understand the change of hair ... Frankly, the fringe was a bad idea. It's not good."
Do you think Lagerfeld goes too far? Do you agree with his opinion on Tautou's performance?
Click through to see more of Lagerfeld's very strong opinions!
SUBSCRIBE AND FOLLOW
Get top stories and blog posts emailed to me each day. Newsletters may offer personalized content or advertisements.
Learn more