If you're going to play Coco Chanel in a film, you better brace yourself for Karl Lagerfeld's feedback.
In his latest rant, Lagerfeld reveals to The Telegraph how he really feels about Keira Knightley and Audrey Tautou's portrayals of the fashion house's legendary designer.
Lagerfeld is not a fan of Tautou's version of Chanel in the 2009 biopic, "Coco Before Chanel," saying she didn't accurately portray who the true Chanel was:
"Oh, the movie was bad. She played it like women's lib, like Simone de Beauvoir 30 years before The Second Sex. No, no, no, no. Chanel was a different kind of woman. Keira had it. She is a young woman in love, not a spinster."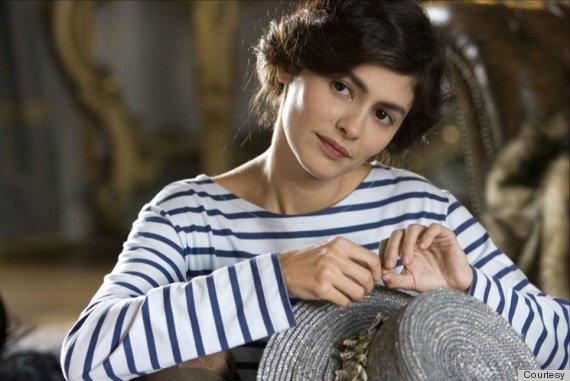 Interestingly, Tautou was the face of Chanel No. 5 before Brad Pitt took over as the spokesperson.
The designer told the publication that he thought Knightley, who is the face of Chanel's Coco Mademoiselle scent, played Coco perfectly in the just-released short film, "Once Upon A Time..." [Ed note: This is the Chanel film that Lagerfeld directed himself, natch.]
"Keira was genius, no? I work well with her. Very easy. Keira has zero problem in her way of behaving and she knows everybody."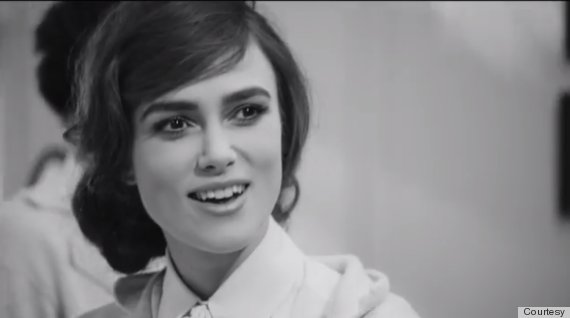 In the film, Knightley plays a young Coco, the owner of a small hat shop, and interacts with several models and actresses who play her customers. Lagerfeld said the film was meant to portray Chanel as a "kind of light-hearted, kept woman."
But Tautou shouldn't feel too offended by Lagerfeld's comments -- after all, he is famous for slamming a lot of well-respected and globally-adored celebrities. Here are our top three most shocking past Lagerfeld hits:
1. Calling Adele Fat
In June 2012, Lagerfeld had the gall to comment on Adele's weight, telling Metro:
"The thing at the moment is Adele. She is a little too fat, but she has a beautiful face and a divine voice."
This particular quote received a huge amount of backlash from other celebrities. Anderson Cooper publicly admonished Lagerfeld on his talk show, and Madonna reportedly told The Sun that she thought Lagerfeld's comment was "horrible" and "the most ridiculous thing [she's] ever heard."
2. Calling Pippa Middleton Ugly
In March, Lagerfeld took a dig at Kate Middleton's younger sister, Pippa. He told The Sun:
"I don't like the sister's face. She should only show her back."
3. Hating On Michelle Obama's Bangs
Although the opinionated designer has said that he "adores" FLOTUS, she wasn't spared his contempt when she decided to sport bangs back in January. Lagerfeld told France's Canal Plus that he thought the hair change was a bad idea:
"I don't understand the change of hair ... Frankly, the fringe was a bad idea. It's not good."
Do you think Lagerfeld goes too far? Do you agree with his opinion on Tautou's performance?
Click through to see more of Lagerfeld's very strong opinions!
Karl opened up to Women's Wear Daily about Tokyo Fashion Week: "It's changed a lot but it's changed for the better I think. I noticed that people became bigger than before because now they eat more cake and sweets and things like this that they didn't do in the past. There's a real change in the look of the Japanese people. Normally, before, they were all tiny. It's the kind of beauty you get from junk food." (AFP photo)

Karl told Style.com he's very fond of Michelle Obama: "I'm a big fan of Mrs. Obama - and her face, I think, is magical. He would not be there without her. Mrs. Obama is not a fashion statement, but she has other things to do. My favorite thing about Mrs Obama was when she was asked if her skirt was not too tight and she answered 'Why you don't like my big black ass?' I want [Barack] Obama to win because there is nothing better anyway, and especially because of her." FYI: Kristina Schake, Director of Communications to First Lady Michelle Obama released a statement regarding Lagerfeld's comment saying, "Mrs. Obama never made that statement." (Getty photo)

In his infamous interview with Metro, Karl put his foot in his mouth when talking about Russian men: "If I was a woman in Russia I would be a lesbian, as the men are very ugly. There are a few handsome ones, like Naomi Campbell's boyfriend, but there you see the most beautiful women and the most horrible men." (Getty photo)

Karl caused major drama when he opened up to Metro about his feelings towards Adele: "The thing at the moment is Adele. She is a little too fat, but she has a beautiful face and a divine voice." (Getty photo)

If you ever wondered what Karl thought about the Greek financial crisis: "Greece needs to work on a cleaner image. It's a big problem, as [Greeks] have this reputation of being so corrupt. You can't be sure the money will go where it's supposed to go. They need to build trust, and that takes time too. Nobody wants Greece to disappear, but they have really disgusting habits - Italy as well." (AFP photo)

Karl sat down with former Vogue Paris editor-in-chief Carine Roitfeld and talked children for Interview magazine: "You're also lucky because they are very beautiful. It would have been difficult to have an ugly daughter." (Getty photo)

Karl thinks politics is all about survival: "I love Dominique Strauss-Kahn. I love his wife. They are great people and when they came back to Paris I sent them flowers. But you know, for people in politics, it's very embarrassing. On the left they had hoped he wouldn't come back, because I think other people want his job. And on the other side...but even in America, Clinton survived his blow job." (Getty photo)

The Independent reported Karl saying some insulting things about curvy women to the German magazine Focus: "No one wants to see curvy women. You've got fat mothers with their bags of chips sitting in front of the television and saying that thin models are ugly." (AFP photo)

At a press conference in Japan on Friday, reports Women's Wear Daily, Karl Lagerfeld said of Newsweek: "First of all, Tina Brown's magazine is not doing well at all. I'm sorry for Tina Brown, who was such a success at Vanity Fair, to go down with a shitty little paper like this. I'm sorry." (Getty photo)
Want more? Be sure to check out HuffPost Style on Twitter, Facebook, Tumblr, Pinterest and Instagram at @HuffPostStyle.