Here they are in a giant baseball glove. Look at Squints, all tatted up! His life with Wendy Peffercorn has really transformed him into a badass.
And finally, yeah yeah, a little face time with the players.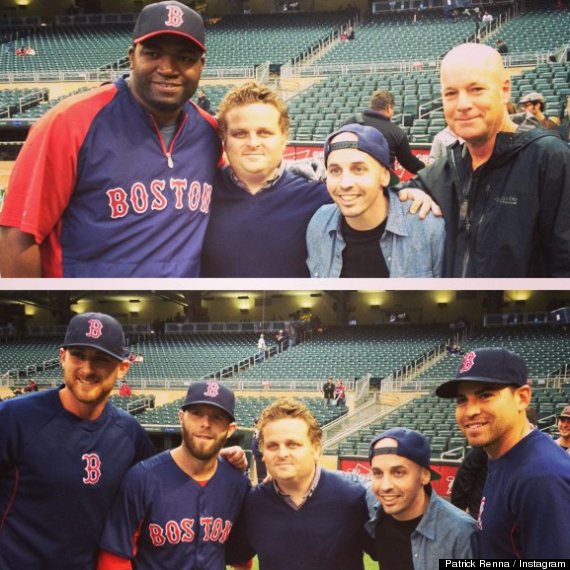 SUBSCRIBE AND FOLLOW
Get top stories and blog posts emailed to me each day. Newsletters may offer personalized content or advertisements.
Learn more