After being teased for the shaggy state of his yard, Miller decided to deem it a "playoff lawn beard" and stuck a sign in the grass (Miller told WGN he works for Trader Joe's in Park Ridge, which becomes obvious after looking at the craft on his lawn sign).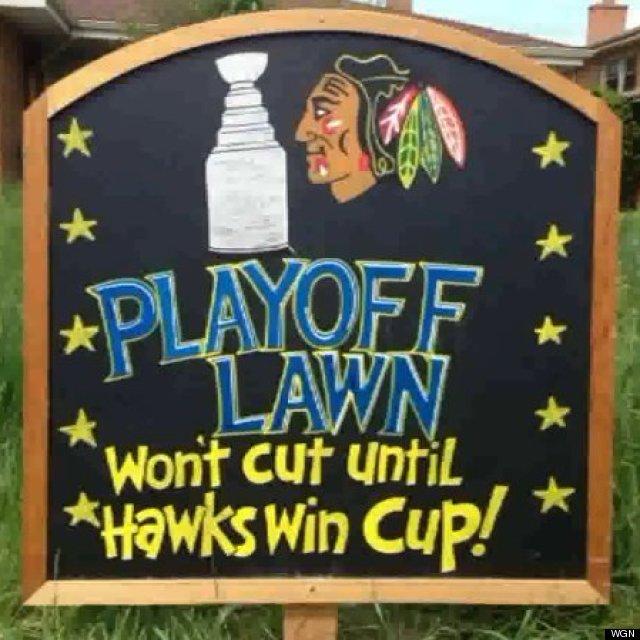 Unfortunately for Miller, not everyone was behind his display of fandom.
"I was watching the playoffs one night with my son and hear a lawn mower going off, and I come outside, 'What are you doing?' The guy was cutting my lawn with a giant industrial-sized mower, and he said that the city had come and paid him to cut my lawn," Miller said according to NBC Chicago.
Summing up Miller's playoff lawn, WGN notes, "it was awesome while it lasted."
Also on HuffPost:
Blackhawks In Action 2013
SUBSCRIBE TO & FOLLOW THE MORNING EMAIL
Get top stories and blog posts emailed to me each day. Newsletters may offer personalized content or advertisements. Learn more