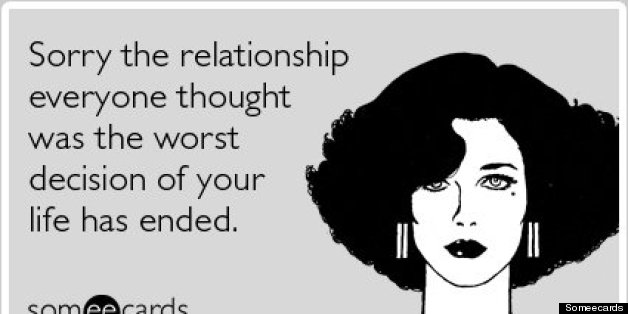 What's the mark of a good friend? As far as we're concerned, it's the ability to diffuse a pal's breakup with a snarky reminder that the relationship wasn't very good, anyway.
Want to be that kind of friend? You're in luck; Someecards.com now has a whole divorce section filled with snarky e-cards to remind your newly single friends that post-split life isn't so bad after all. Case in point? "Enjoy no longer having to pretend to like your in-laws." How on-point is that?
7 Cards To Send To A Newly Single Pal
SUBSCRIBE AND FOLLOW
Get top stories and blog posts emailed to me each day. Newsletters may offer personalized content or advertisements.
Learn more