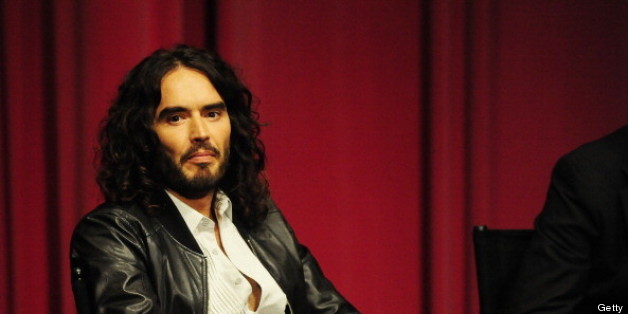 Russell Brand stopped by HuffPost Live earlier this week, and the 38-year-old comedian gamely answered fans' burning questions. When one viewer wanted to know the most number of sexual climaxes he's experienced at one time, Brand recalled: "Once in Dublin. Nine. It wasn't even a day. It was an evening. It was crazy there. What a mental night it was. I felt exhausted the next day. No, I wasn't on drugs. After I've came off drugs, I had a lot of energy that needed to go somewhere, and I thought … [motions to waist] that way."
Of course, plenty of other celebrities have revealed a little more than we needed to know about their sex lives. Here are some other stars who've overshared recently.
Stars Who Overshare About Their Sex Lives
SUBSCRIBE AND FOLLOW
Get top stories and blog posts emailed to me each day. Newsletters may offer personalized content or advertisements.
Learn more