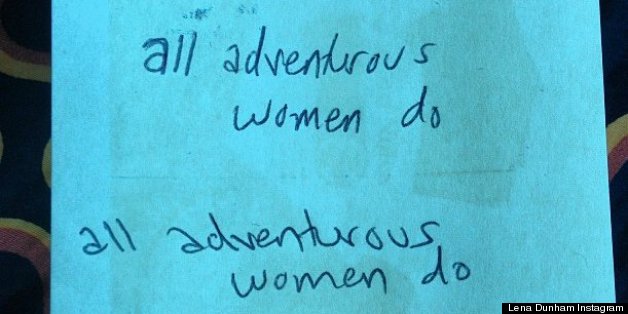 One young woman has told the world she'll be a "Girls" fan for life -- by getting a tattoo in Lena Dunham's handwriting.
On June 9, Tina Wargo tweeted to @girlsHBO asking for help in procuring a photograph of the words "All adventurous women do" -- a much-discussed line from "Girls" season 1 -- handwritten by Lena Dunham, the show's creator and star:
@tinabeenawargz @girlsHBO If you are serious I will obviously do that! I will instagram it tomorrow morning when I locate a pen!
Dunham, being the all-around awesome lady that she is, was into the idea and posted a few tattoo options on her Instagram account within 24 hours of receiving the request: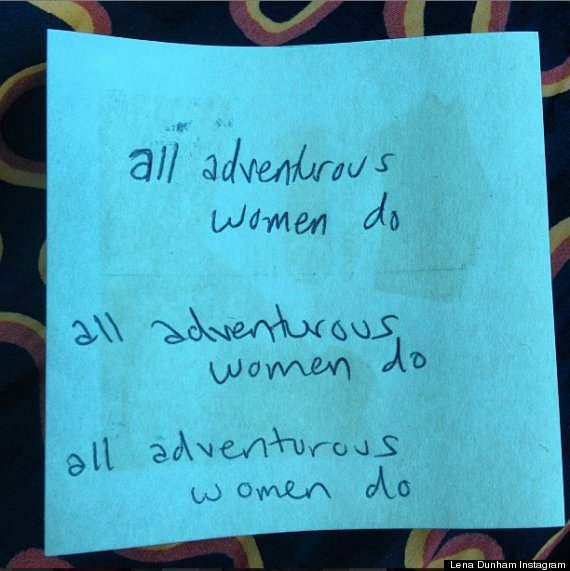 After Wargo got the tattoo this week, she tweeted a photo at Dunham and the star tweeted her excitement back:
SUBSCRIBE AND FOLLOW
Get top stories and blog posts emailed to me each day. Newsletters may offer personalized content or advertisements.
Learn more