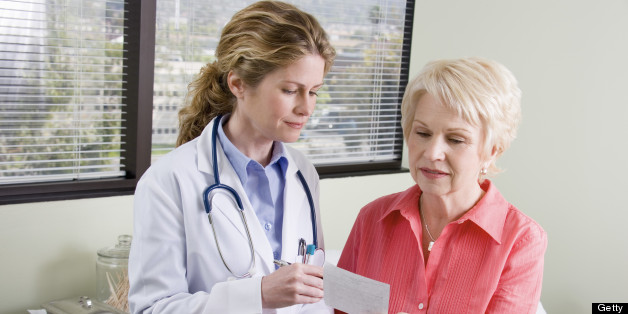 No two patients are alike, but available treatment options don't often reflect that. Researchers now hope this can change for breast cancer treatment, and women with specific genetic variations will be able to receive individualized preventive care, according to a study from the National Institute of General Medical Sciences.
Reviewing data from more than 33,000 high-risk women that yielded a sample of more than 500,000 genetic markers, researchers found that two markers -- ZNF423 and CTSO -- can negatively affect the breast cancer risk gene, BRCA1. Harmful versions of the gene can greatly increase a woman's chances of developing breast cancer.
Researchers believe that prevention plans for high-risk women can cut their risk of developing breast cancer in half.
Previously, doctors and researchers have been able to identify women that were at a high risk for breast cancer by studying the BRCA1 gene. Women with harmful versions of the gene are often found to be at a high risk for breast cancer.
"Our study reveals the first known genetic factors that can help predict which high-risk women should be offered breast cancer prevention treatment and which women should be spared any unnecessary expense and risk from taking these medications," said the study's lead scientist, James N. Ingle, M.D., professor of oncology at the Mayo Clinic in Rochester, Minn., in a press release. "We also discovered new information about how the drugs tamoxifen and raloxifene work to prevent breast cancer."
However, researchers now believe that the results of their study can lead to more targeted, accurate and individualized treatment plans for high risk women seeking preventive breast cancer drugs.
"The results of our collaborative research bring us a major step toward the goal of truly individualized prevention of breast cancer," said Ingle. "Our findings also underscore the value of studying the influence of gene variations on drug responses."
Also on HuffPost:
10 New Breast Cancer Findings
SUBSCRIBE AND FOLLOW
Get top stories and blog posts emailed to me each day. Newsletters may offer personalized content or advertisements.
Learn more