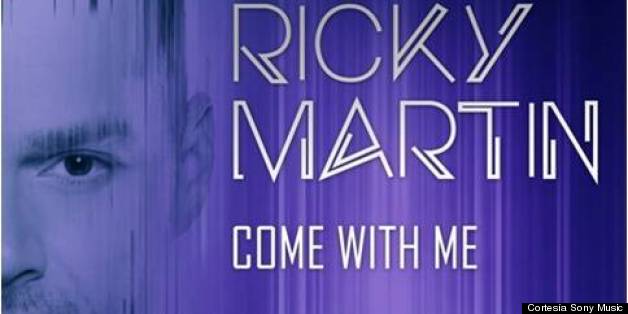 De sorpresa y sin que nadie se lo esperara, Ricky Martin está de estreno y este viernes se lanza el primer sencillo "Come With Me". La canción fue producida en Australia y se podrá adquirir solo a través de plataformas digitales.
El dúo de productores DNA (Anthony Egizii and David Musumeci) que trabajaron junto a Ricky en este tema cuenta con muchísimos éxitos musicales incluyendo temas producidos para Jessica Mauboy, Guy Sebastian, Reece Mastin y Samantha Jade. Martin grabó el tema en los estudios de Sony Entertainment en Sydney Australia y contó con la colaboración de IIan Kidron cantante del conocido grupo Potbelleez.
Con más de 12 millones de seguidores en las redes sociales, Ricky Martin es uno de los intérpretes latinos de mayor influencia en el mundo de la música. Su estilo musical, su pasión y la devoción con que conduce su carrera han logrado que el artista se convierta en un verdadero ícono mundial y uno de los mejores artistas en el escenario. Esta nueva canción, ¿estará a la altura de su carrera?
ESCUCHA PARTE DE LA CANCIÓN:
PHOTO GALLERY
BEFORE YOU GO
Ricky Martin en sus inicios
PHOTO GALLERY
Ricky Martin en sus inicios