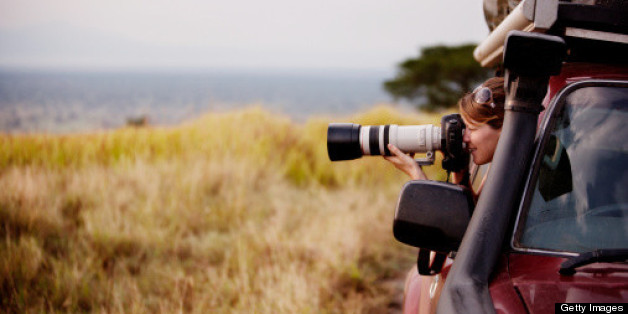 You never need a reason to travel, right? But if you've ever questioned the merits of traveling, Robin Esrock will convince you to get out and explore.
After a life-changing bicycling accident, Esrock quit is desk job and decided to live out his dream of seeing the world. He visited 24 countries on five continents in one year. He now credits that experience for not only broadening his cultural knowledge, but for putting his life back into perspective.
The experience catapulted Esrock's career as a travel writer and television host. Now he encourages others to take the same risk he did and go on an adventure -- because it could change their lives.
Although it's a few months old, it's never too late to watch Esrock's TED talk, which highlights his inspirational views on why travel can change your life.

Also on HuffPost:
The Safest And Most Dangerous Cities For Travellers
SUBSCRIBE AND FOLLOW
Get top stories and blog posts emailed to me each day. Newsletters may offer personalized content or advertisements.
Learn more