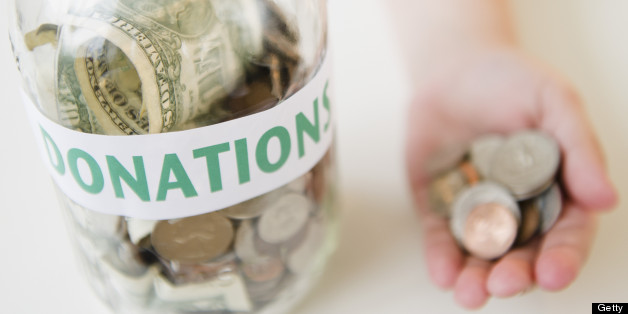 Getty
After a new report pointed a finger at "America's Worst Charities," nonprofit experts are speaking out.
The study focused its ratings on charities that give donations to for-profit solicitors to fundraise. Using these charities' IRS tax filing information, researchers compared the total proceeds raised by solicitation to the total amount of money paid to for-profit solicitors. Of the $1.3 billion raised by the 50 worst charities, almost $1 billion was paid to companies that do their fundraising.
"The use of professional solicitors is not an indication of whether or not a charity is legitimate or effective. Many legitimate charities hire solicitors to assist in their fundraising," he stated. "In the extreme cases cited by CNN and the Tampa Bay Times, solicitors are paid on a percentage- or commission-basis, a practice which is prohibited and considered unethical by the Association of Fundraising Professionals and most of the charitable sector."
Crisis management specialist Melissa Schwartz, who is working with Kids Wish, told The Times that the charity hires solicitors so its staff can focus on the children and not on raising money. She declined to give specifics, saying the charity "is focused on the future."
The Times/CNN note that the study focused on nonprofits that have a history of deviating from established regulations -- pointing out that 39 have been apprehended by various state regulatory administrations. The study methodology was also reviewed by GuideStar, among other nonprofit experts.
Watt did note that the report on the worst charities serves an important purpose: educating donors about the importance of awareness and research when giving to charities.
"The list developed by the Tampa Bay Times and CNN will help, to some extent, educate donors about wise giving and issues to be aware of when deciding to make a contribution. Donors always need to take their time when making a gift, especially if they are considering giving to new or unfamiliar charities."
To learn more about tips on how to donate wisely and track where your contributions are going, click here.
Clarification: Language has been edited in this post to reflect that Melissa Schwartz of Kids Wish spoke only to The Tampa Bay Times.
Related on HuffPost:
Most Charitable U.S. Cities
FOLLOW HUFFPOST