It's not our proudest moment when we realize we've forgotten our keys. That terrible sinking sensation in the stomach as you fumble in your pockets and work bag, the doomed feeling you just can't shake while you search your car (or the ground around you) in vain. Well, technology is finally getting around to addressing this problem with the CalypsoKey. It's essentially a "key" that sits inside your smartphone. To get inside your house, just tap the phone case against the lock/access point.
Just don't lose your phone, OK?
Here are a few more home tech gadgets that promise to make your life a little less annoying.
(Props to Mashable for introducing these gizmos to the world -- take your clicks their way for a comprehensive look at other techy ways to make your life a little easier.)
Kohler Numi Toilet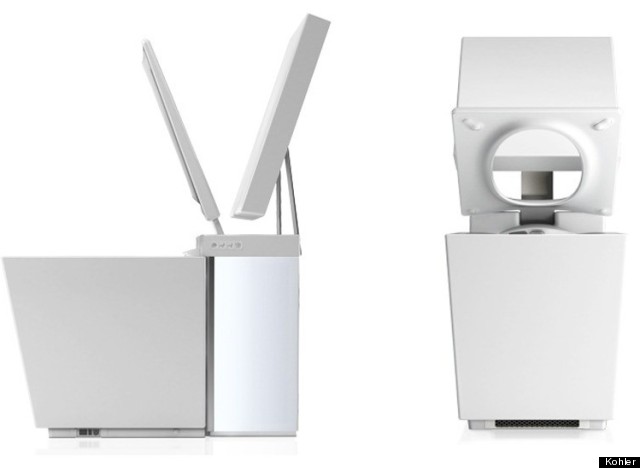 Its motion-activated seat ensures that certain members of your household won't accidentally leave the toilet seat in the "open" position.
Airocide Air Purifier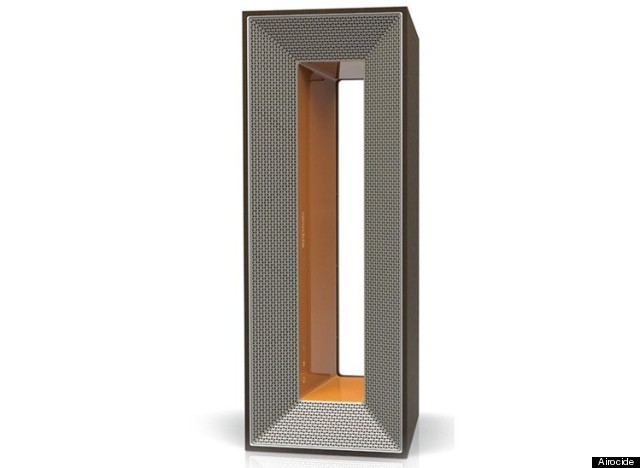 Even if you keep your home pristine, you're still likely to have airborne allergens just waiting to make your day miserable. This stylish (for an air purifier) option will put an end to that.
Husqvarna Automower Solar Hybrid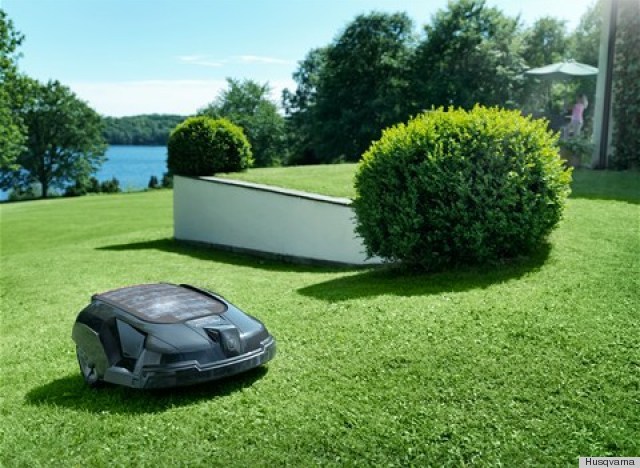 It sounds like an IKEA product, but this is basically a Roomba for your lawn. As long as it doesn't go rogue and into traffic, this can potentially save your weekends.
Yes, it can get more high-tech in your bathroom. Here's proof.
The Moxie Showerhead with Bluetooth enabled wireless speaker system allows you to listen to up to 7 hours of music, news or podcasts while showering! Instead of cranking your radio up so you can hear it over the water, you can now listen through your H2O. Whether you're whipping your hair back and forth or just washing it, this thing pretty much guarantees pruney fingers are in your future…

Historically bathroom scales haven't been known for their charm, but believe me, these guys come in peace. The Fitbit Aria Wi-Fi Smart Scale measures your weight, BMI and body fat percentage and tracks it wirelessly. You're able to access all your data from your phone, computer or iPad and earn reward badges through the Fitbit app. It ain't over until ladies of all shapes and sizes are singing about this one!

O.M.G. L.E.D. T.U.B.!!! In the future, let there be bling. The new LED bathtubs are chic, over the top and oh so luxurious. Are they necessary? No - but the best things never are. Check out some of the stunning new designs.

On the subject of light, there's a rumor going around that the future is so bright, I'll have to wear shades. But Philips' new personal wireless lighting system, Hue, is a real game changer. Using the Hue app for iPhone or iPad, these wirelessly controlled bulbs allow you to choose the exact color, temperature and brightness you desire. Used in the bathroom, the possibilities are endless. Create relaxing "light recipes" for bath time and energizing schemes for your morning routine. This lighting system is designed, not just to enhance your mood, but your overall health as well.

Pull up a high tech seat and listen to this: Toto's Toilets offer nothing but innovation, high design and environmentally friendly solutions that we'll benefit from long into the future. The bowls clean with every flush, there are many gorgeous, sleek styles to choose from and most include Toto's unique high-efficiency, dual-flushing system. These beauties are #1 (or #2!) in my book.

Don't you hate it when you have to choose between getting current with The Bachelor and bathing regularly? With Seura's waterproof Hydra television, you don't! Experience the ultimate extravagance: soaking in a hot bubble bath, while watching 'Downton Abbey'. You can also save time in the morning when you shower and get your news at the same time. And depending at what height it's installed; you could give "boob tube" a whole new meaning!

Yes, this is a warming drawer originally intended for the kitchen. But the brilliant people at Dacor have designed this indoor/outdoor model to withstand humidity. Now this cozy little cubby can house your softest towels and no one burns any body parts on a heated rack. Best of all the cabinetry can be customized to match any bathroom's design.

Well, this thing is just plain cool: Moen's Destiny – a gorgeously sculpted, chrome, hands free faucet. This thing is the Mercedes Benz of water transportation. If you're lucky enough to install one in your home, with just one tap you and your guests will enjoy the most sanitary hand sanitation ever invented.

I don't even know what this is, but Yes Please! Just kidding. I know what it is. It's Moen's ioDIGITAL shower. This system lets you save your ideal shower settings – temperature, water pressure, etc. It also lets you completely spoil yourself by turning your ideal shower on by remote control from the comfort of your cozy bed. I have glimpsed the future. And he's...I mean it's...so beautiful.

With all this technology enhancing your bathrooms, you may never want to leave! But if high water bills and missed appointments start to put a damper on your luxurious showers, don't worry! These programmable (and affordable) little gems will let you know when you should be halfway through your spa time and when you should get out. So much gentler than someone pounding on the door…
Have something to say? Check out HuffPost Home on Twitter, Facebook, Pinterest, Tumblr and Instagram.
**
Do you have a home story idea or tip? Email us at homesubmissions@huffingtonpost.com. (PR pitches sent to this address will be ignored.)