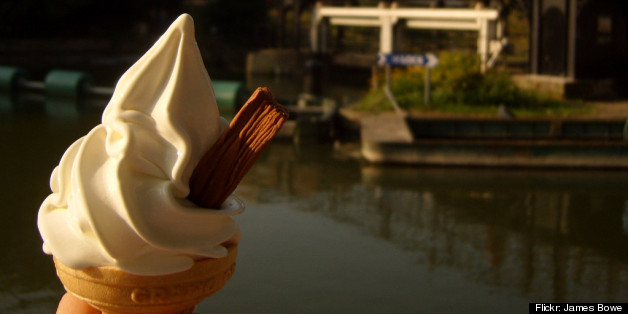 We know that when it comes to food, we have a lot of favorites, maybe even too many "best thing ever" dishes. But it's just that when food is involved, there's a lot to love. And ice cream is definitely one of those can't-live-without foods. While we appreciate this cream-based dessert every day of the year, we're particularly smitten with it come the summer months.
We wouldn't call our thing with ice cream a summer romance. No, it's way more than that. When it comes to ice cream, we know it's a forever kind of love. You might even call it true love. So, we did what anyone feeling those feelings we do, we wrote it a letter.
Ice Cream, This Is A Love Letter
SUBSCRIBE AND FOLLOW
Get top stories and blog posts emailed to me each day. Newsletters may offer personalized content or advertisements.
Learn more