The official tracklisting on the iTunes store lists the third track on "Yeezus" as "I Am a God (feat. God)." While the album also includes collaborations with Frank Ocean, Daft Punk, Chief Keef, and Kid Cudi, the only official collaborator listed on the tracklisting is "God."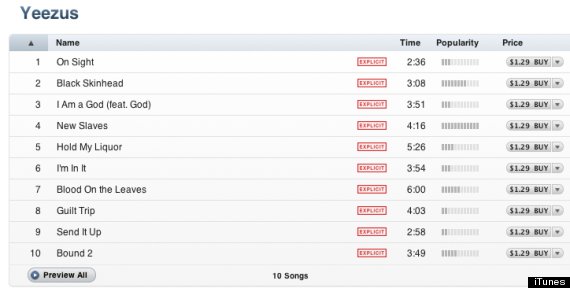 While the album was not available for pre-order and did experience the aforementioned leak, "Yeezus" is already the No. 1 album on iTunes.
Kim Kardashian and Kanye West
SUBSCRIBE AND FOLLOW
Get top stories and blog posts emailed to me each day. Newsletters may offer personalized content or advertisements.
Learn more