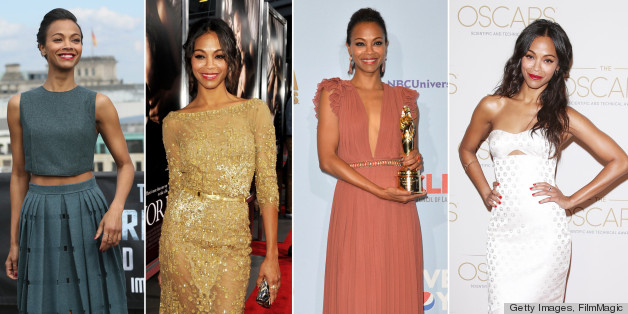 As a permanent fixture on our best-dressed list, it seems as though this actress has fashion running through her veins. So in celebration of Saldana's 35th birthday today (June 19), we are taking a look back at her greatest style moments from the past year -- and trust us it wasn't easy to narrow down. Between all these drool-worthy looks, it's clear that Saldana outdresses everyone in Hollywood.
SUBSCRIBE AND FOLLOW
Get top stories and blog posts emailed to me each day. Newsletters may offer personalized content or advertisements.
Learn more