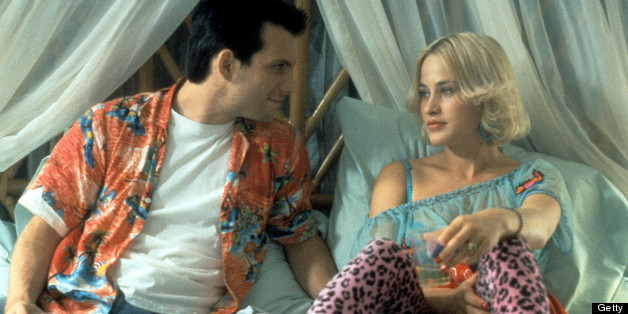 The thriller, directed by Tony Scott and written by a pre-fame Quentin Tarantino, focused on a young hustler named Clarence (Christian Slater) and the woman of his dreams, Alabama (Patricia Arquette), both of whom get in trouble after stumbling on a large quantity of cocaine. Gandolfini played a tough gangster named Virgil in "True Romance," and shared one incredibly violent and heartbreaking scene with Arquette.
"My heart goes out to his family. James was incredibly talented and I feel very fortunate to have had the chance to work with him," Arquette said in a statement to HuffPost Entertainment. "He was very committed during the shooting of 'True Romance.' I remember Tony Scott saying he slept in his suit in his car to stay in character. His work as Tony Soprano was flawless. It is a real loss to the creative community."
Stars Express Condolences Over James Gandolfini Death
SUBSCRIBE AND FOLLOW
Get top stories and blog posts emailed to me each day. Newsletters may offer personalized content or advertisements.
Learn more