Uploaded to video-sharing site Live Leak on Wednesday, the footage shows a large group of protesters charge a cluster of about eight officers and pelt them with rocks and large chunks of concrete. At one point, a single protester apparently knocks an officer to the ground.
A crowd of demonstrators swarm over the fallen man, kicking and beating him until more riot police come to his aid. At least one officer uses an electroshock device to disperse the protesters. Another officer drags the fallen man, who appears to be unconscious, away from demonstrators.
The incident occurred outside the state assembly in Rio de Janeiro on Monday night.
WARNING: THE VIDEO BELOW CONTAINS GRAPHIC IMAGES.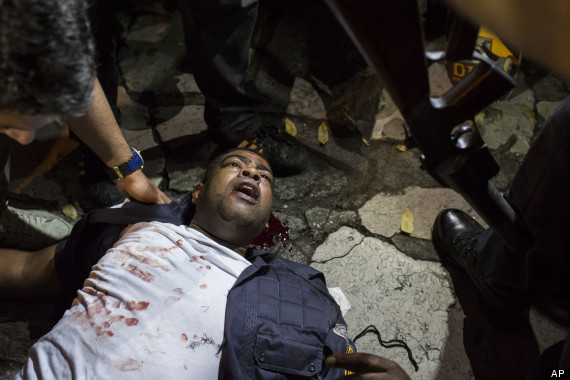 The officer after the beating. (Photo: AP/Felipe Dana)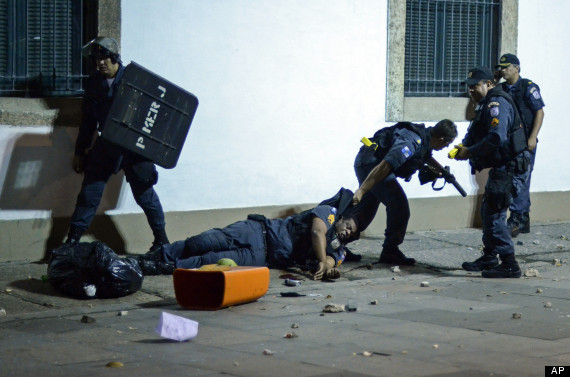 The officer is dragged away by his colleague. (Photo: AP/Nicholas Tanner)
SUBSCRIBE AND FOLLOW
Get top stories and blog posts emailed to me each day. Newsletters may offer personalized content or advertisements.
Learn more