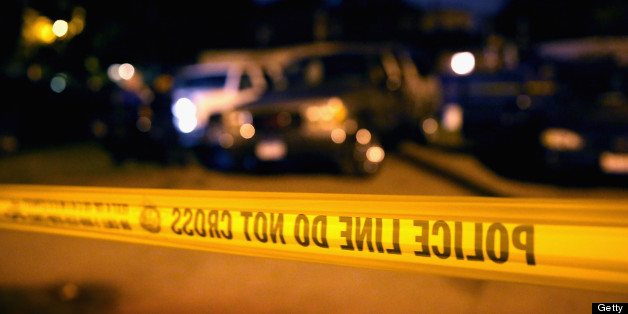 Police indicate the shooting was a drive-by and may have been gang-affiliated. The Sun-Times reports a green Chevy pulled up to the three men standing on a corner in the 8600 block of South Kingston Avenue around 4:25 p.m. and opened fire, the Sun-Times reports.
Saturday's numbers add to the already troubling total of those injured and killed this weekend; starting Friday, the first day of summer, at least three people were killed and 11 more injured by gun violence in Chicago.
A neighbor told DNA another neighbor, a nurse, checked Mayes' pulse and determined he was dead. "He was just laying here dead," said the woman, who asked not to be named. "This is crazy."
Mayes had pleaded guilty earlier in the month to a 2012 felony drug charge but had been released on parole, the Tribune reports.
More people were injured around the city, including a 14-year-old boy shot in the Lawndale neighborhood.
"They say violence is down," said Pfleger, rallying the crowd before the 7 p.m. march, according to the Sun-Times. Pfleger reportedly ticked off Chicago's six-month murder statistics and said, "We aren't ready to declare victory yet."
SUBSCRIBE TO & FOLLOW THE MORNING EMAIL
Get top stories and blog posts emailed to me each day. Newsletters may offer personalized content or advertisements. Learn more