Ruffles may seem like child's play when you're younger, but they're a tougher trend to tackle when you're no longer wearing Mary Janes with your dresses. Is it possible for adult women to wear ruffles and not look like they're headed to a play date?
Actress Ruth Wilson gave it a shot this weekend at "The Lone Ranger" premiere, sporting a long navy Alexander McQueen gown with a white ruffled neckline. The fanciful fabric surrounded a plunging neckline, effectively answering any lingering questions as to whether ruffles are only meant for little girls.
But something about the neckline is giving us pause. Do childlike ruffles belong on grown-up girls?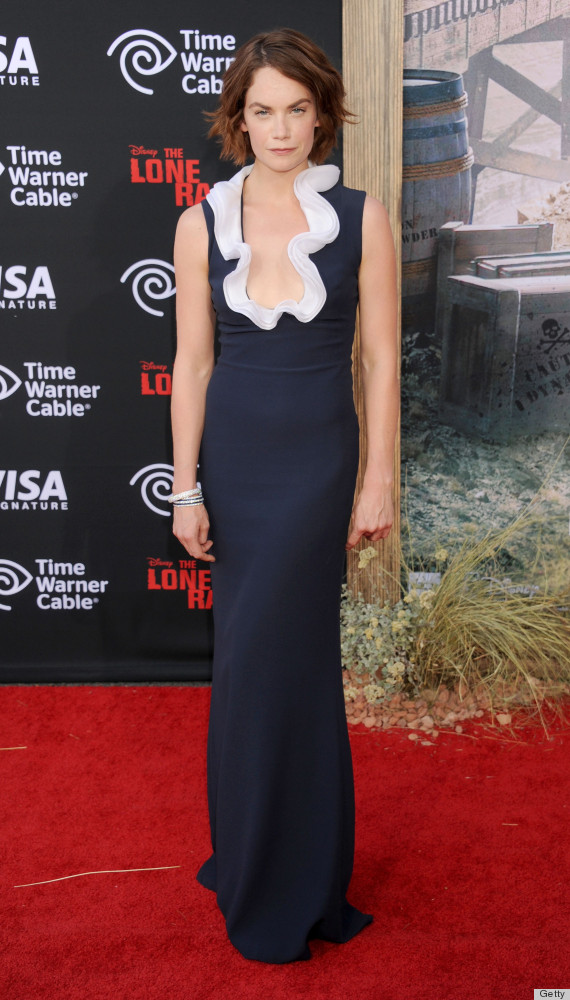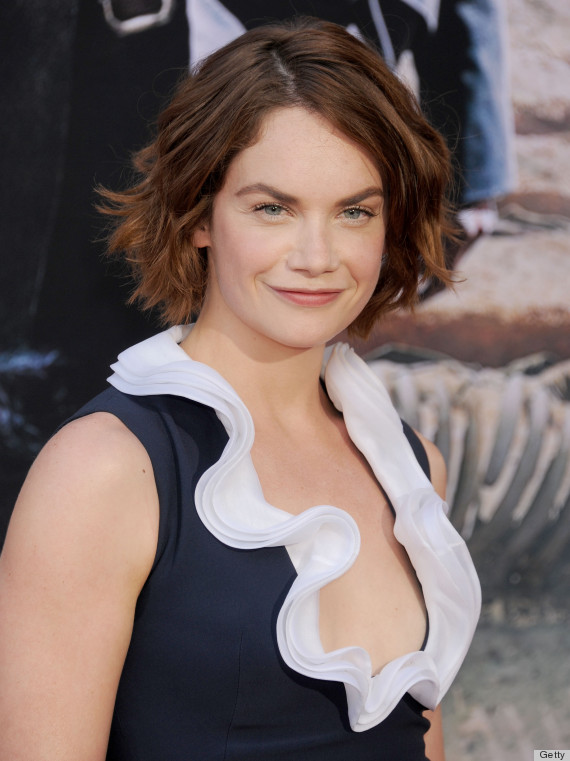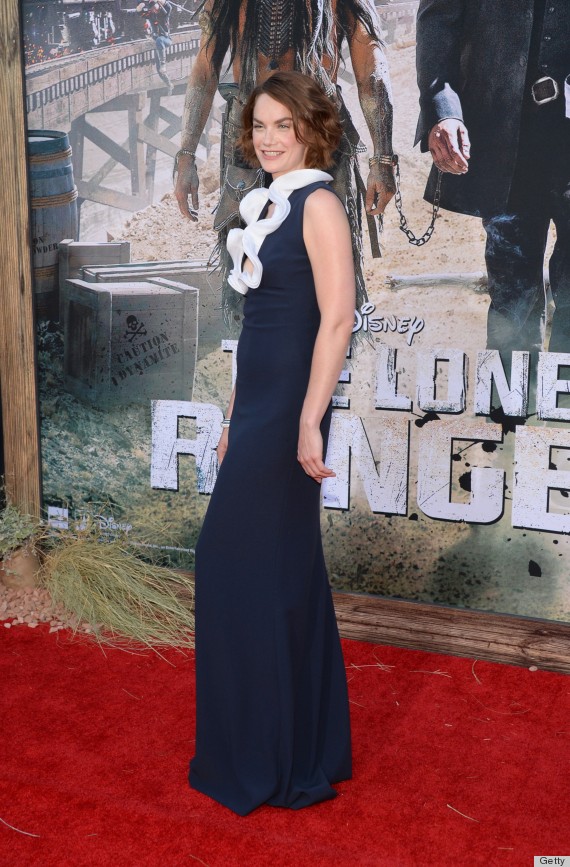 Ruffles aren't the worst of it:
13 Trends We Hope Die This Year
Kim Kardashian was perhaps peplums' most famous fan in 2012, but we kind of hope she gives them the Kris Humphries send-off in 2013. Yawn.

Two words: wardrobe malfunction.

Sure, they last a long time. But who wants a mani you can't take off yourself on a whim?

2013 will be the year of Classy Scalp Uniformity.

Katy Perry and Christina Aguilera were among the ombre amours this year, but this go around, we hope everyone leaves the My Little Pony hair to, well, My Little Ponies.

We get it. Everyone's afraid of your lapels. Next!

They're comfy. We like comfy! Towering sneaks are just a little bit overdone at this point.

The Kenzo tiger and the Balenciaga galactic print both kicked off hot sweatshirt-y trends this year, but as far as we're concerned, any item of clothing we're going to spend triple digits on shouldn't be able to double as gym wear.

Day-Glo dresses, pants, jewelry, shoes, pantsuits, bags, lipstick -- enough!

We'd rather wear stilettos than clod around in a pair of these.

Don't get us wrong, we love this look fashion-wise, BUT, we're skeptical that a pair exists that doesn't make us our thighs look like walruses balancing on their tails.

Petitioning the White House to allow separate tops and bottoms in 2013.

We have a feeling goth-y lips will be a mainstay this year, but we're already a bit over the "Interview with the Vampire" beauty thang.
Want more? Be sure to check out HuffPost Style on Twitter, Facebook, Tumblr, Pinterest and Instagram at @HuffPostStyle.