Shaken, Stirred And Big-Batch Summer Cocktail Recipes That Refresh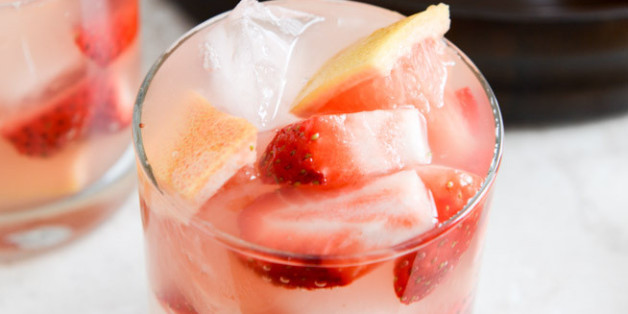 How Sweet It Is
Ooh, guys. It's summer, our favorite season, one that encourages throwing parties outside, grilling food over fire and devising new tactics to hold onto sweaty cocktail glasses. We know you've felt the mercury rise over the last few days, and we're here to offer some new inspirations for summer cocktails.
Each summer we fall totally in love with one particular drink that we make over and over. One year it was the Pucker Up; last year we only wanted to drink beer cocktails. Will this summer be the year of the caipirinha? The classic Mai-Tai? We're not quite sure yet. We'll be sure to let you know when we figure it out, as long as you tell us what your liquid refreshment will be this summer, too. Check out the cocktails below and see if you find a favorite.
Sara Schatz/Food52

Todd Wagner/Honestly Yum

3

Mango Margarita With Chile Salt And Lime

Foodie Crush

Sarah Shatz

Foodie Crush

A Beautiful Mess

7

Sparkling Grapefruit Sangria

How Sweet It Is

Sarah Shatz

Verses From My Kitchen

Todd Wagner/Honestly Yum

Karen Mordechai/Food52

A Beautiful Mess

13

Dragonfruit Limeade Cocktail

A Beautiful Mess

14

Roasted Cherry Sangria

Foodie Crush

15

Honeyed Peach Melba Bellinis

James Ransom/Food52

James Ransom/Food52

17

Mango + Plum Sweet Tea Cocktail

A Beautiful Mess

18

Watermelon Basil "Bramble" Cocktail

A Spicy Perspective

A Beautiful Mess

A Beautiful Mess

Foodie Crush
Want to read more from HuffPost Taste? Follow us on Twitter, Facebook, Pinterest and Tumblr.