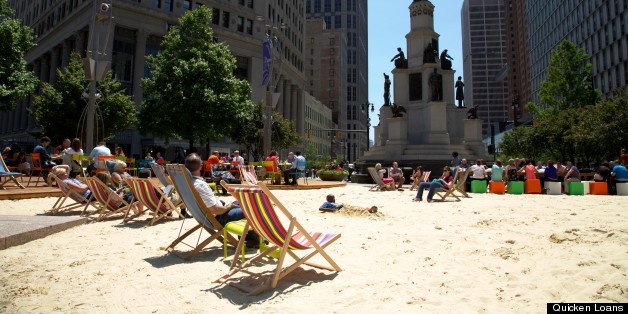 As Detroit transitioned into full-on summer, it almost seems like not much happened in the city last week.
Whether newsworthy (let's not forget the announcement of a new arena for the Red Wings or SEMCOG's approval of controversial freeway projects) or not, we saw scores of great moments captured on film this week. See below for our favorites, including an adorable photo of a happy chimp at the Detroit Zoo, a shot of the supermoon over the Joe Louis fist sculpture from reader Dan Foley, (Instagram: Bigdanfoley) and a scene of the crowd at Detroit's new downtown beach.
SUBSCRIBE AND FOLLOW
Get top stories and blog posts emailed to me each day. Newsletters may offer personalized content or advertisements.
Learn more