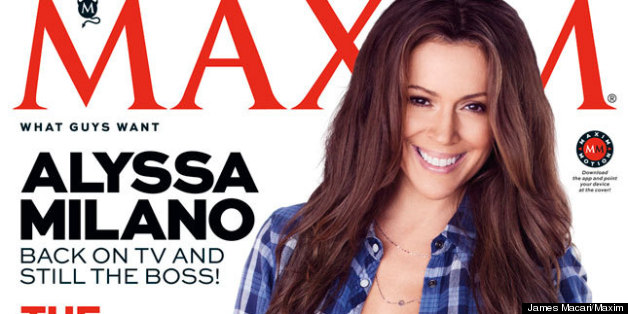 Alyssa Milano is back -- back on TV and back on the cover of Maxim for the magazine's July/August issue.
"That was an era when TV child actors just didn't work after their show was over. I think Christina Applegate and I are the only two who maintained some sort of career path past the shows that launched us." She adds, gratefully: "But I have a great family, and I look at a lot of these kids who struggle in the industry and think they'd have struggled no matter what they did."
SUBSCRIBE AND FOLLOW
Get top stories and blog posts emailed to me each day. Newsletters may offer personalized content or advertisements.
Learn more