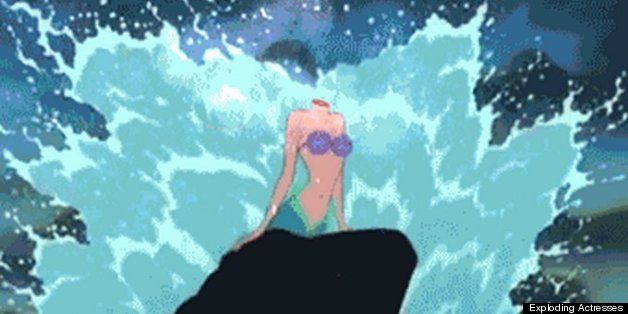 It takes a special mind to take a look at "The Little Mermaid," "Pretty Woman" or "Snow White" and say, "You know what's missing here? Exploding heads."
But that's exactly what new Tumblr Exploding Actresses had in mind, and the resulting GIFs are just the right mix of morbidly absurd and surprisingly funny.
Check out some of the clever blog's most recent posts below and head over to Exploding Actresses to see all the rest.
Also on HuffPost:
Politicians Who Look Like Disney Characters
SUBSCRIBE AND FOLLOW
Get top stories and blog posts emailed to me each day. Newsletters may offer personalized content or advertisements.
Learn more