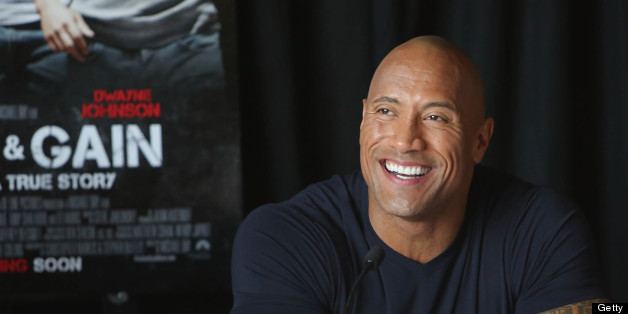 Dwayne "The Rock" Johnson is known for his muscles, but taking on the role of a demigod means taking his physique to a whole new level.
Johnson revealed that he's eating seven full meals a day and consuming unbelievable amounts of food, including 14 egg whites and more than 3 pounds of meat.
My current 22 week diet for the role of HERCULES. Cardio & iron before going to set. (Lion blood is optional;) pic.twitter.com/HaklgWPJW0
Of course, it's not just about the diet. Johnson has been spending plenty of time at the gym.
One legged hack squat lunges. Slow tempo w/ 2 sec pause at the bottom. aka "The Muthaf*ckas". Have fun;) pic.twitter.com/GOqtX728ZZ
6 months training & diet for the role of HERCULES has been a bitch
Hercules seems like a role Johnson was born to play, and as grueling as the process is, he seems to really be enjoying it.
Hair/make up trailer - HERCULES. Asked how I got my shoulder slice scars. From a satisfied woman w/ long ass nails;) pic.twitter.com/H1sJMw8Bdc
"Hercules" is scheduled to hit theaters July 25, 2014.
SUBSCRIBE AND FOLLOW
Get top stories and blog posts emailed to me each day. Newsletters may offer personalized content or advertisements.
Learn more