Grandma Style Tips: All The Lessons These Old Ladies Taught Us About Looking Beautiful
Good style and beauty skills, like a house, are built upon a strong foundation. We at HuffPost Style learned this lesson at an early age from the oldest, wisest ladies in our lives: our grandmothers.
Like the ladies we love to see on Advanced Style, our bubbes have an innate sense of what works and what doesn't. Classic is the name of the game -- most wouldn't recognize a trend if it pinched them on the cheek. But there's a timeless beauty in Granny's antiquated ideas, and we owe our fashion sense and beauty regimen to her. In no particular order, these are our grandmothers' most crucial tips. Any we missed? Tell us in the comments!
Stand up straight. Beauty is all about your posture.
Jewelry is necessary. The more, the better.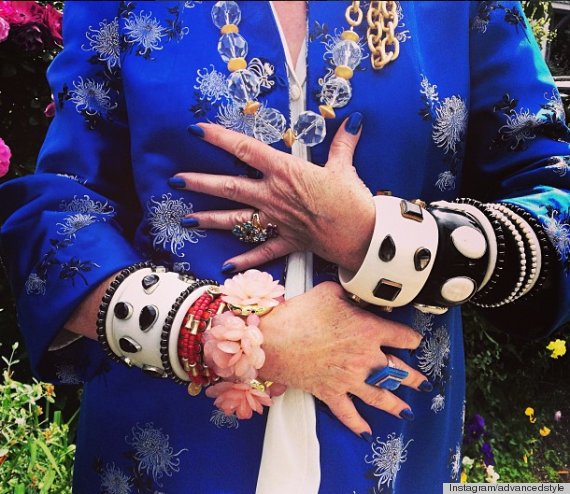 Keep your hair out of your face. How else will the world be able to see that beautiful punim?
Manicures are vital. The only acceptable colors are nude and red. (Nana would pass out if she saw this girl's blue nails... and her tattoos.)
Red lipstick is essential, too.
Make sure to pick heels you can actually walk in.
Wear a signature fragrance. Our grandma loves Jean Paul Gaultier.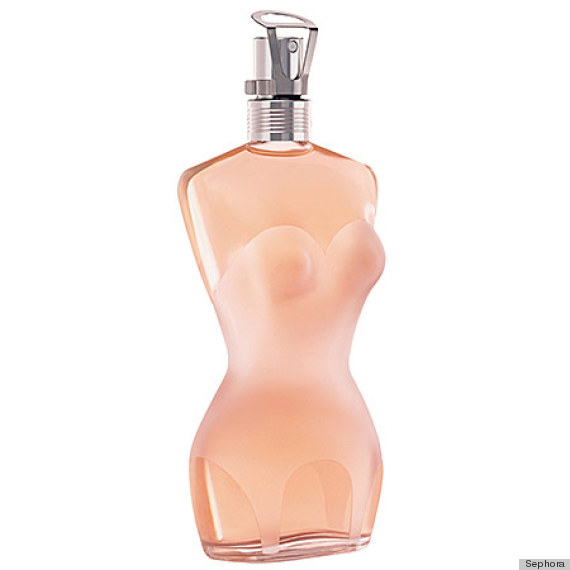 Stay out of the sun. As our grandma says, no one will want to marry you if you look like leather (or Tan Mom.)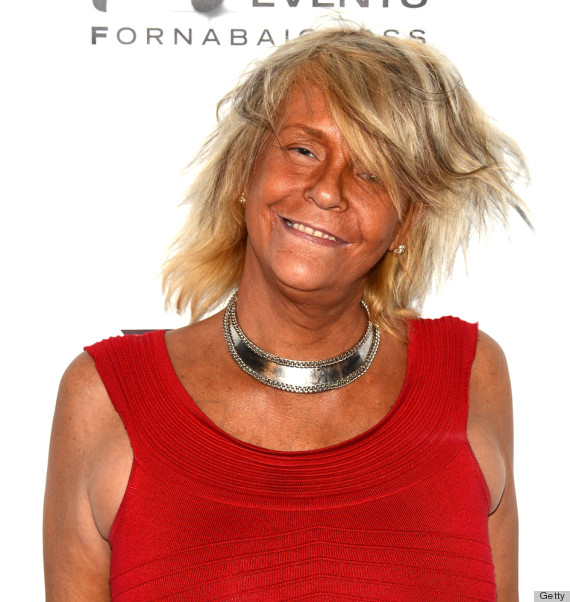 Vaseline heals everything. Lips, knuckles, you name it.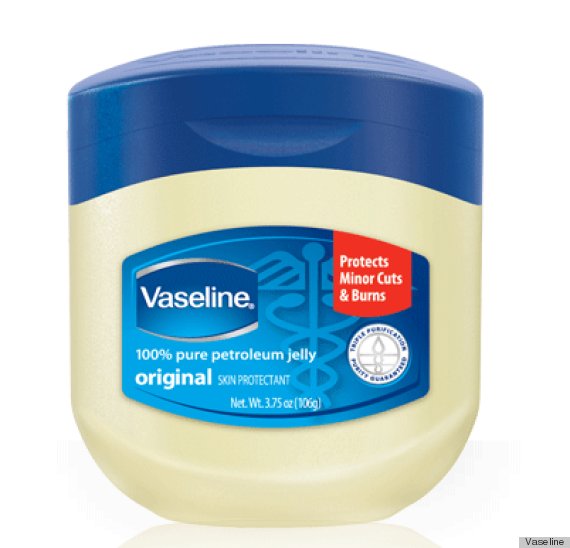 Do your makeup every day, even if you're going nowhere. You never know who you might run into.
Always bring a sweater. You will get cold.
A scarf, too.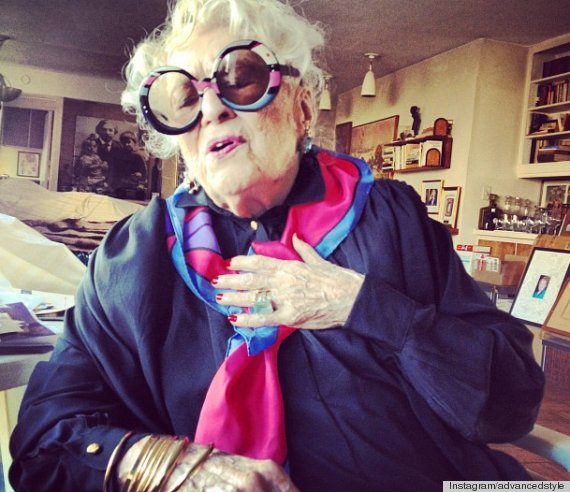 Gracefully-aging stars we can all learn from:
There is seemingly no end to the "Annie Hall" star's talents -- she's also a director, producer and screenwriter.

One of the most senior Bond girls steals the spotlight with a shock of silver instead of a swimsuit.

This "Golden Girl" proves that geriatric can be glamorous.

The Academy Award-winning star of "The Queen" bested Elle MacPherson, Pippa Middleton and even Jennifer Lopez for L.A. Fitness' "Body of the Year" title.

The "Bored To Death" star puts the "silver" in "silver screen."

Argo fox yourself.

Freeman's one of the few silver foxes who can claim a connection to God, with his role in "Bruce Almighty."

Our POTUS' mane's seen grayer days since the start of his presidecy.

Gunn's gunmetal tresses lend the former Parsons professor a distinguished air.

Everyone's favorite "Jerk."

George has been gray for as long as we can remember, proving that age and beauty can coexist.

The former U.S. president has slimmed down as of late thanks to a new vegan diet.

Thanks to "Mad Men," Slattery's career is red hot.

The one-time "scream queen" and Golden Globe winner has been praised for aging gracefully.

The "Indiana Jones" star showed off a slick buzzcut at the July premiere of "Cowboys & Aliens."

The new managing director of the International Monetary Fund is the first woman ever to head the organization.

The one-time "Sexiest Man Alive" may be as well known for his political activism as he is for his movies -- but he hasn't turned his back on Hollywood just yet, and will next be seen opposite Martin Sheen and Topher Grace in the upcoming thriller "The Double."

The author, professor and political analyst was the first African American to helm a major presidential campaign for Al Gore in 2000, and is a recent contributor and commentator on CNN's "The Situation Room" and "American Morning."

Fisher's easy-to-wear designs have shaken up the fashion world, but her bold, stylish cut also deserves raves.

The "Wall Street" star, who is happily married to Catherine Zeta-Jones, showed off a gray mane at the September premiere of "Contagion."

The former Kansas governor was rumored to be on the short list for President Obama's vice presidential candidate, and now serves as the U.S. Secretary of Health and Human Services.

The singer-songwriter looked every inch a rockin' rebel as she played before a packed house at the Newport Folk Festival this summer.

Researchers in the UK have found a potential cure for gray hair. But is that a good thing? Rena Karefa-Johnson wonders whether Hollywood's hottest would be better with or without their gray locks.
Want more? Be sure to check out HuffPost Style on Twitter, Facebook, Tumblr, Pinterest and Instagram at @HuffPostStyle.