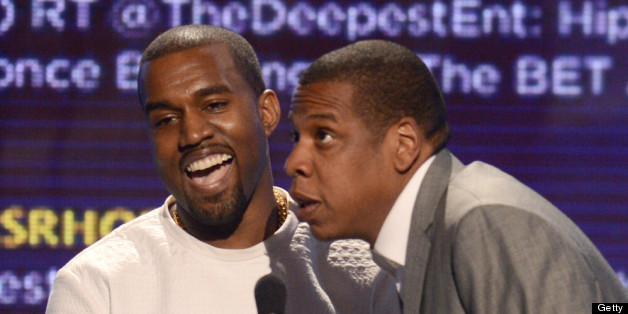 Reactions to Kim Kardashian and Kanye West naming their baby "North West" have been predictably mixed, but one big celebrity has given the moniker his stamp of approval: Kanye's buddy Jay-Z.
He's also one of the lucky few to have seen pictures of the new baby, smiling and giving a slight nod when someone else asked him about it. So North West has Jay-Z's stamp of approval!
But then again, Jay-Z named his daughter Blue Ivy, so he's no stranger to unusual baby names.
Also on HuffPost:
Kim Kardashian and Kanye West
SUBSCRIBE AND FOLLOW
Get top stories and blog posts emailed to me each day. Newsletters may offer personalized content or advertisements.
Learn more