Lena Dunham's Criterion Top-10 List: 'Broadcast News,' 'Days Of Heaven,' 'Straw Dogs' & More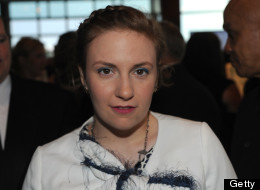 Before Lena Dunham was Hannah Horvath, she was a highly regarded indie filmmaker. Case in point: Dunham's second feature, "Tiny Furniture," was curated for release by The Criterion Collection, which is "dedicated to gathering the greatest films from around the world and publishing them in editions that offer the highest technical quality and award-winning, original supplements." (Translation: special edition Blu-rays and DVDs.)
As a perk of being in the Criterion club, Dunham was asked to compile a list of her 10 favorite Criterion Collection features. "I am Criterion-obsessed and even own some Janus Films VHS's," Dunham said in a statement that accompanied her list. "I'm embarrassed so many of these films are in English, but I just love speaking English." The full, eclectic list is below.
"Fish Tank" (2009)
"Days of Heaven" (1978)
"Broadcast News" (1987)
"Weekend" (2011)
(t) "La Pointe Courte" (1956), "Cleo From 5 to 7" (1962), "Le bonheur" (1965), "Vagabond" (1985)
(t) "The Marriage of Maria Braun" (1978), "Ali: Fear Eats the Soul" (1974)
"Picnic at Hanging Rock" (1975)
(t) "Straw Dogs" (1971), "Dead Ringers" (1988)
"Through a Glass Darkly" (1961)
"The War Room" (1993)
More on Dunham's reasons for picking each film can be found at The Criterion Collection website, but this blurb about "Straw Dogs" and "Dead Ringers" is too good to exclude:
These are both movies I made out to in college and later felt had been inappropriate choices for setting a romantic mood. I will never forget watching one of two Jeremy Ironses finger his satanic gynecological equipment while a guy named Phil sort of touched my boob. "Straw Dogs" makes you feel really awkward about removing your leggings, so you just don't.
[via Criterion Collection]